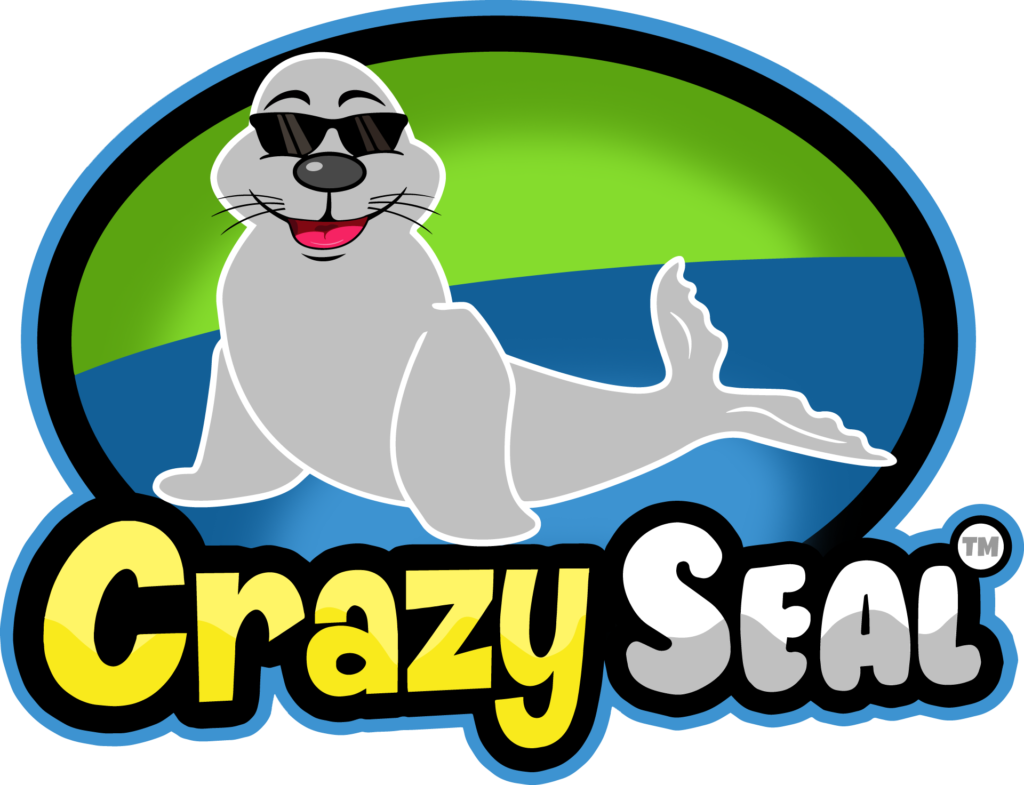 The Crazy Seal Roofing System
Your roof will love you when you protect it with Crazy Seal!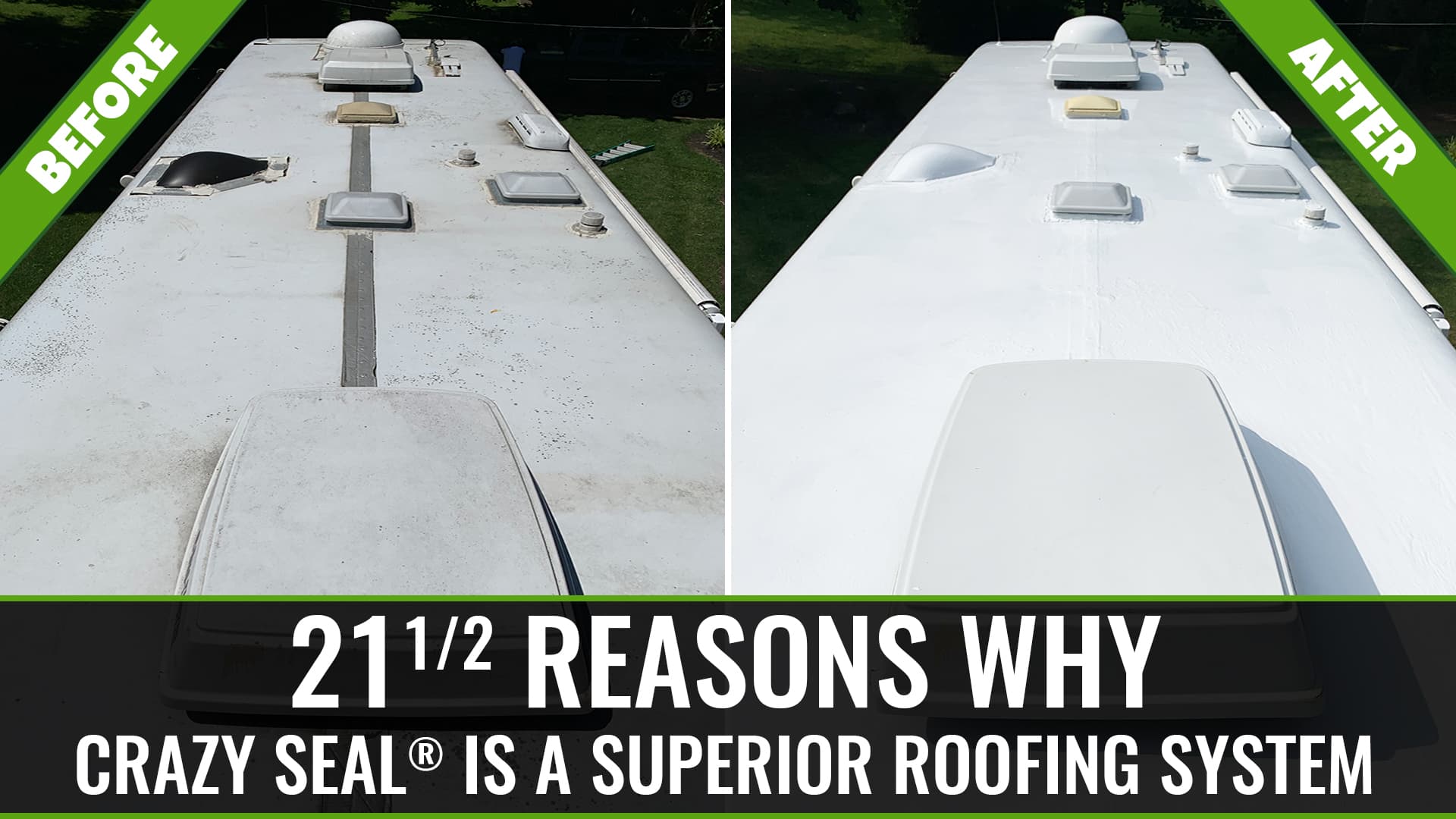 ↑ Click to Watch Video (5:15) ↑
Nothing takes a beating like a roof.
Your roof handles everything the sky throws at it. You want a roof that can handle it and stand the test of time. With the Crazy Seal Roofing System, it is one and done! Properly apply our seamless roofing system and you'll be protected with the best roofing system money can buy.
Imagine applying a roofing system to your structure that would outlast the vehicle itself! The founders of Crazy Seal developed our product for the person looking for a permanent, DIY solution to their roofing needs. Better by design, our high grade fiber-infused silicone based system is waterproof, highly reflective, scratch resistant, flexible, and tough.
Example Projects & What They Cost
This instant quote tool will provide a kit recommendation and pricing! Just use our simple form for an instant quote in under 10 seconds.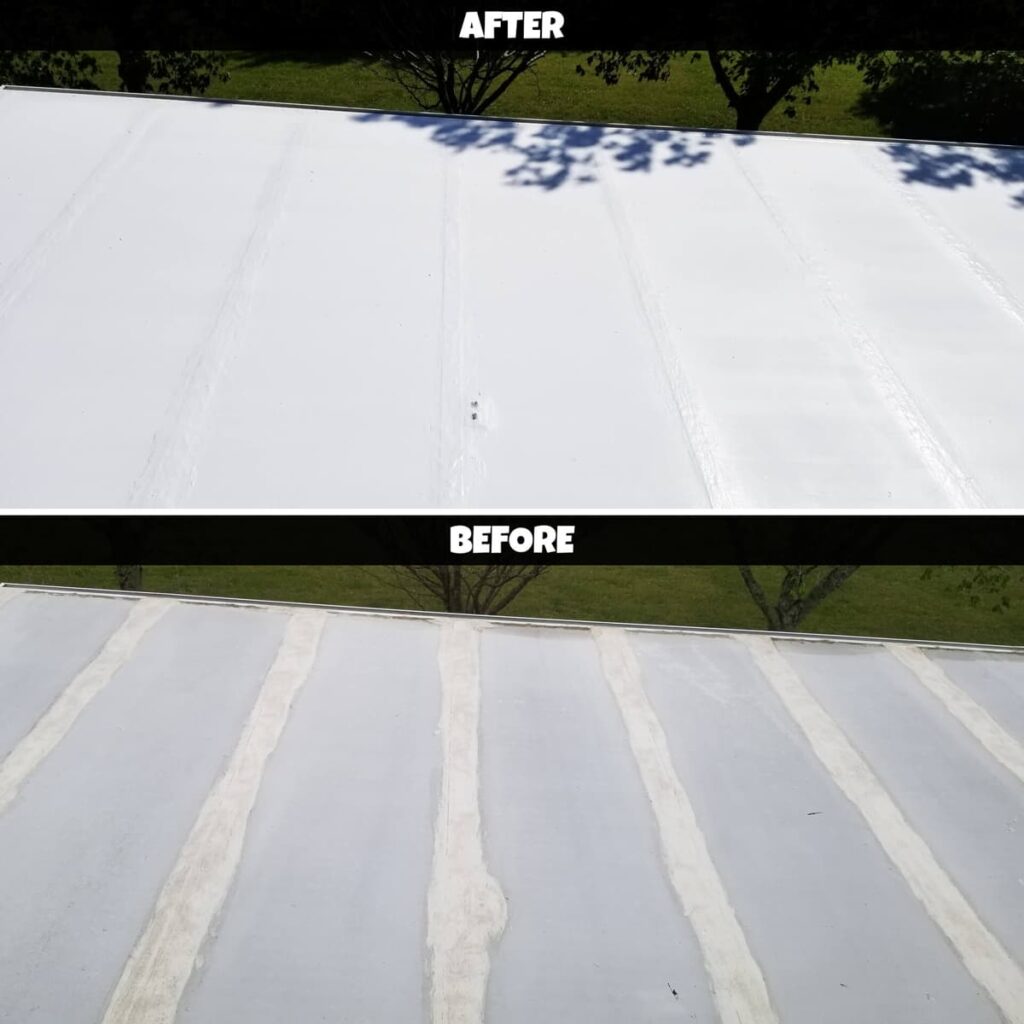 10′ x 20′ Over Existing Membrane
100 – 200 SQ FT Kit
$745 for a Single Layer System
$1,195 for a Double Layer System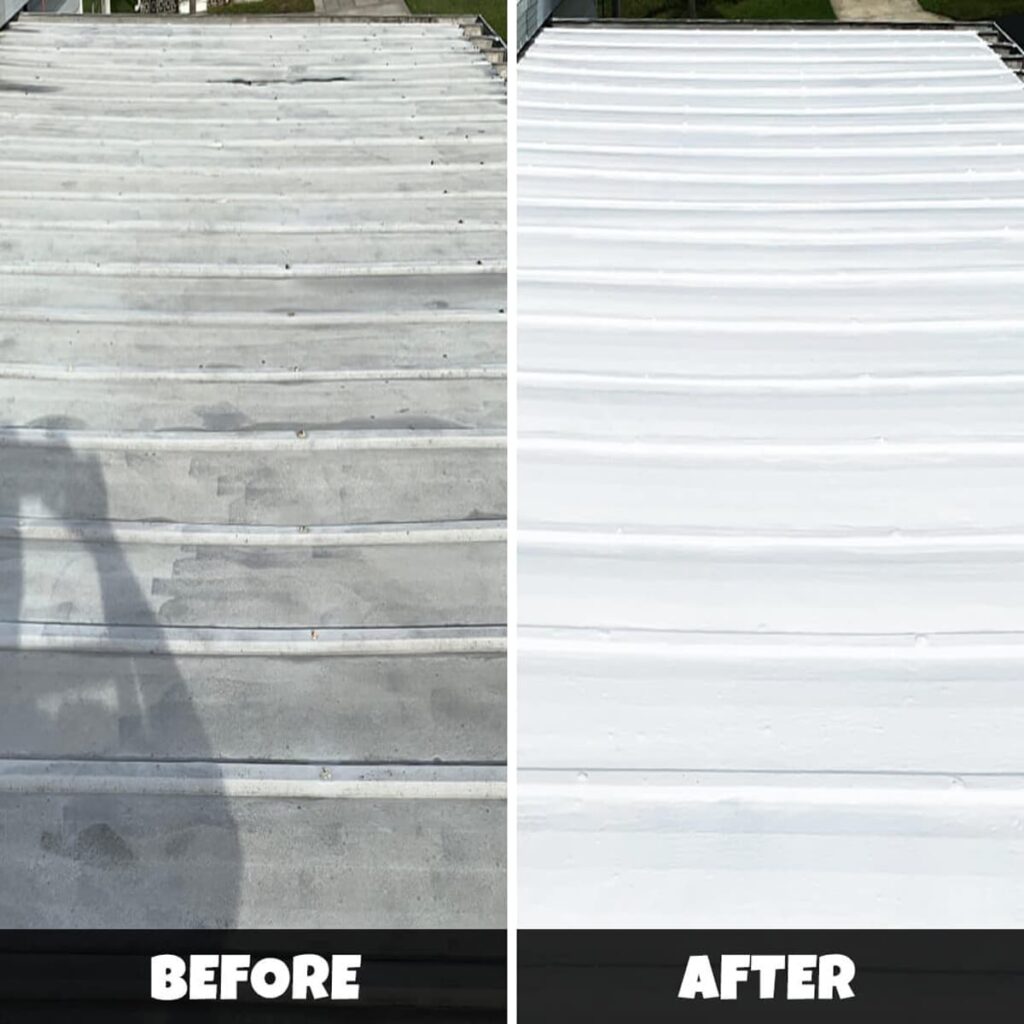 10′ x 28′ Over Metal
200 – 300 SQ FT Kit
$970 for a Single Layer System
$1,645 for a Double Layer System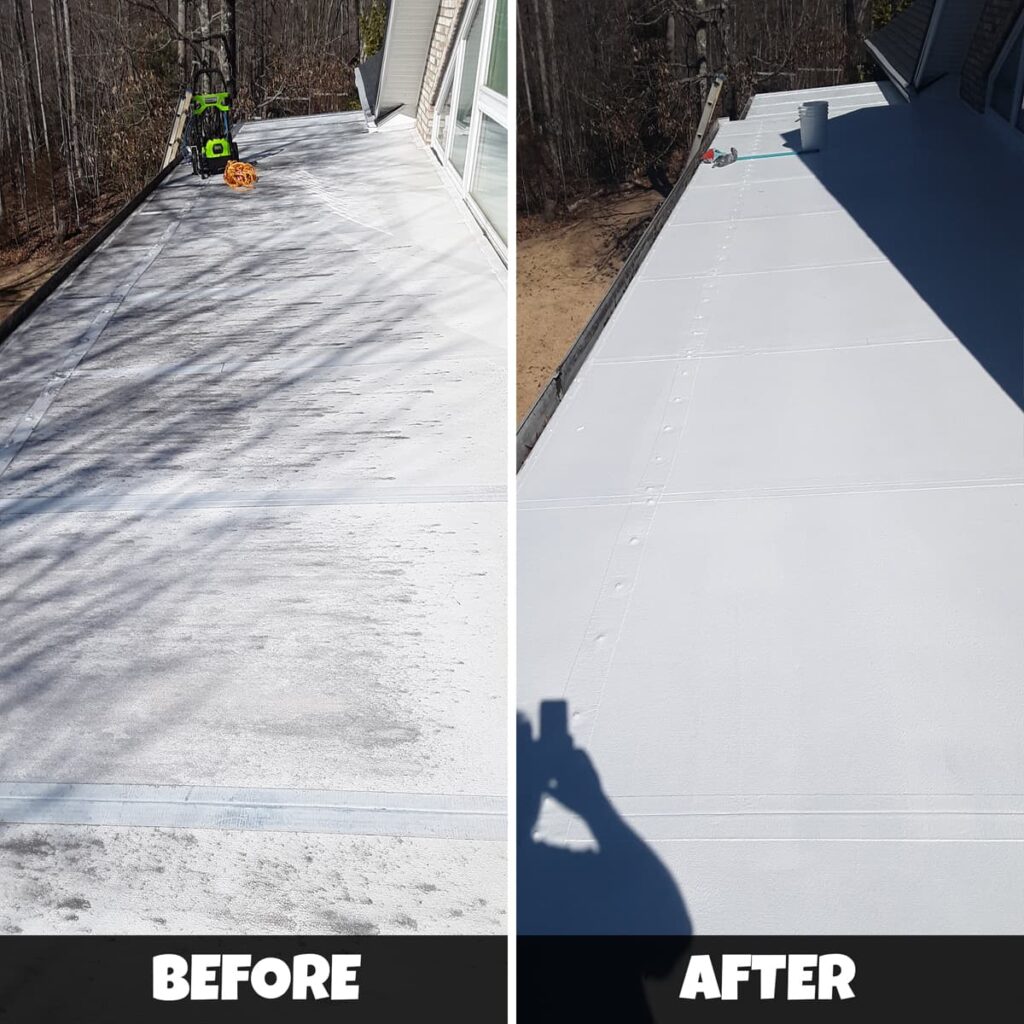 10′ x 40′ Over Existing Membrane
300 – 400 SQ FT Kit
$1,220 for a Single Layer System
$2,120 for a Double Layer System
STEP 1: Order your kit directly on this website.
Crazy Seal products are only available for purchase here on CrazySeal.com. Visit our
Ordering page
to see our prebuilt kits or use our
Build Your Own Kit
page to create a custom kit.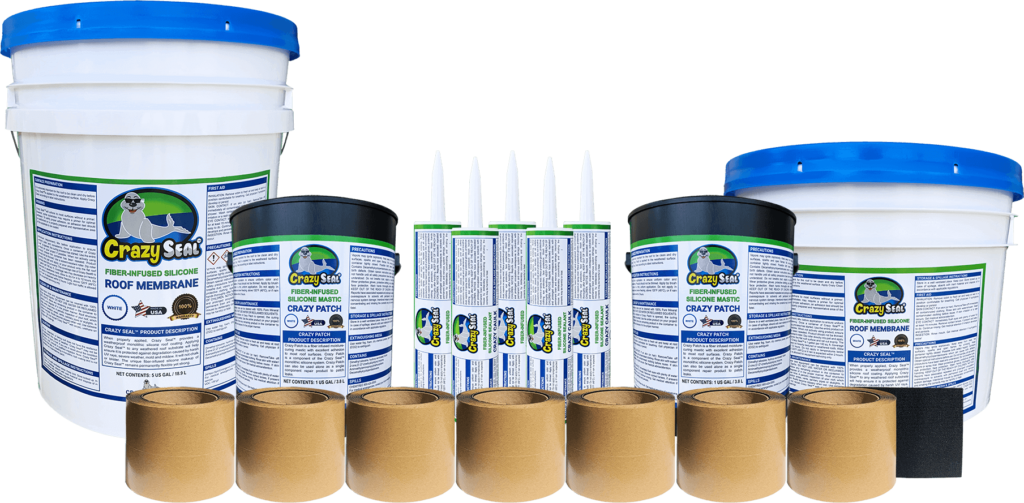 STEP 2: Your order is fulfilled directly from our manufacturing facility.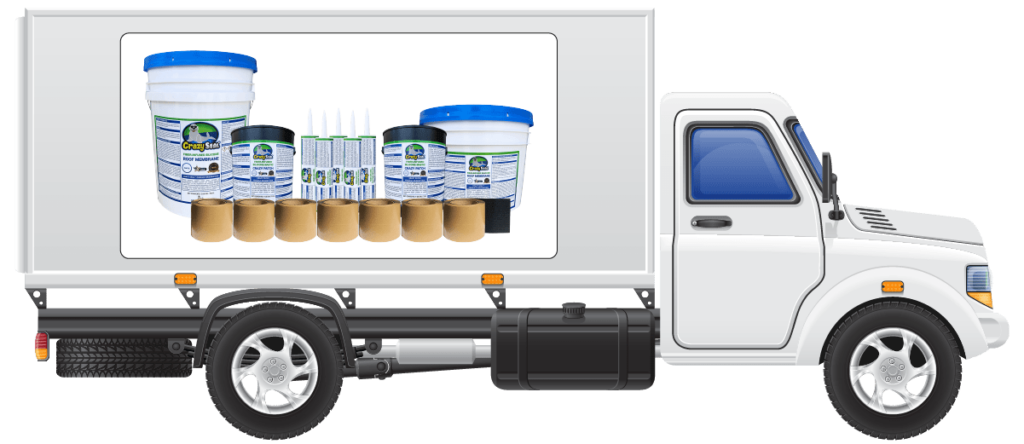 All orders are processed and shipped from our manufacturing facility in the the USA. Orders are shipped FedEx and generally arrive within 3-5 business days.
STEP 3: Install your system with detailed guidance from our installation page.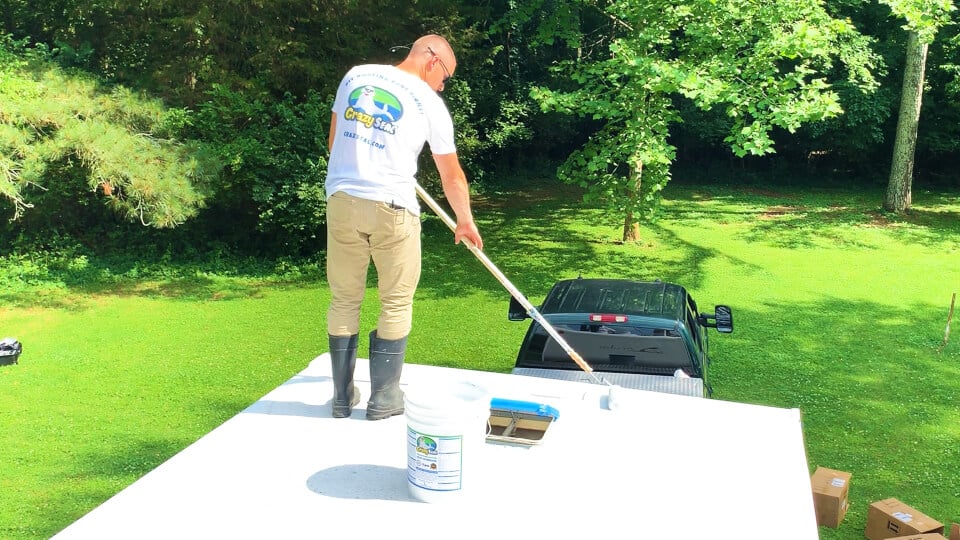 With your kit on the way, watch our installation videos and download pdf's to learn how to install your system.
Step 4: Fill out our warranty form for 50 years of hassle free coverage.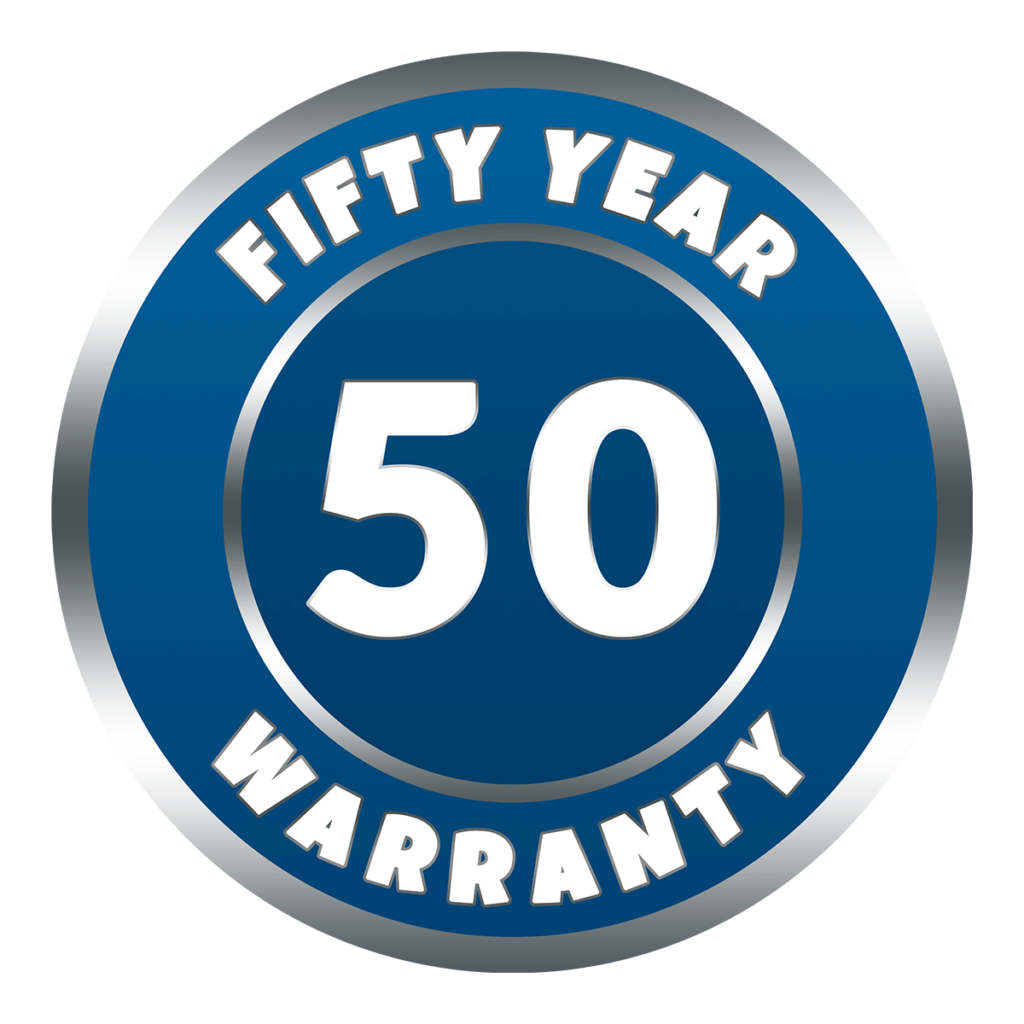 With your system installed, submit your photos on our warranty page to enjoy 50 years of hassle-free product warranty!
WANT A QUICK PRICE QUOTE?
CHOOSE A KIT TYPE BELOW TO GET STARTED

Our most popular kit with double layer protection.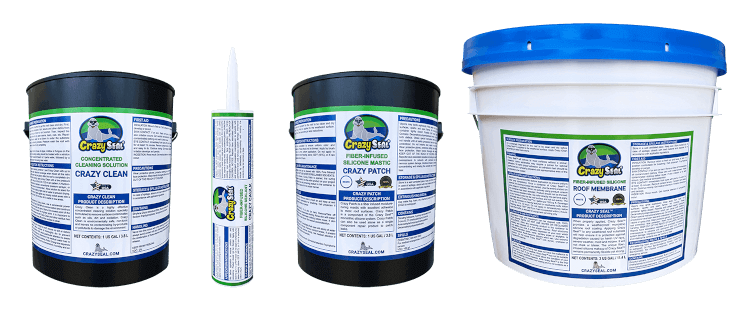 A budget-friendly option with single layer coverage.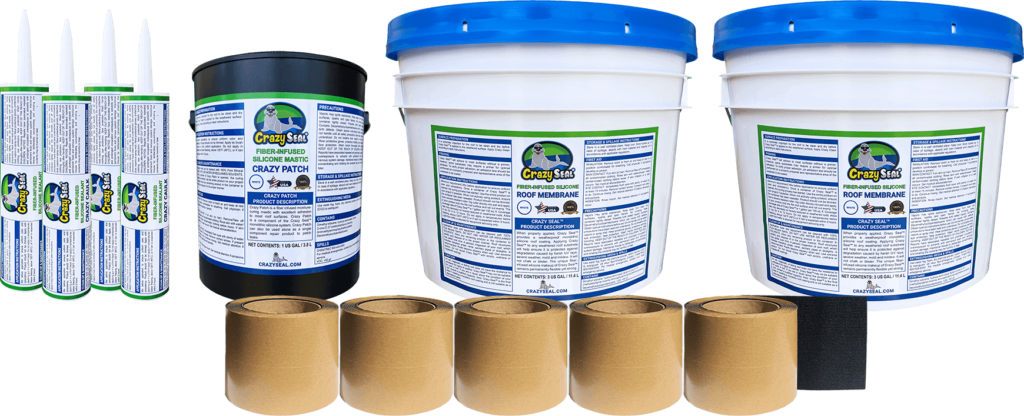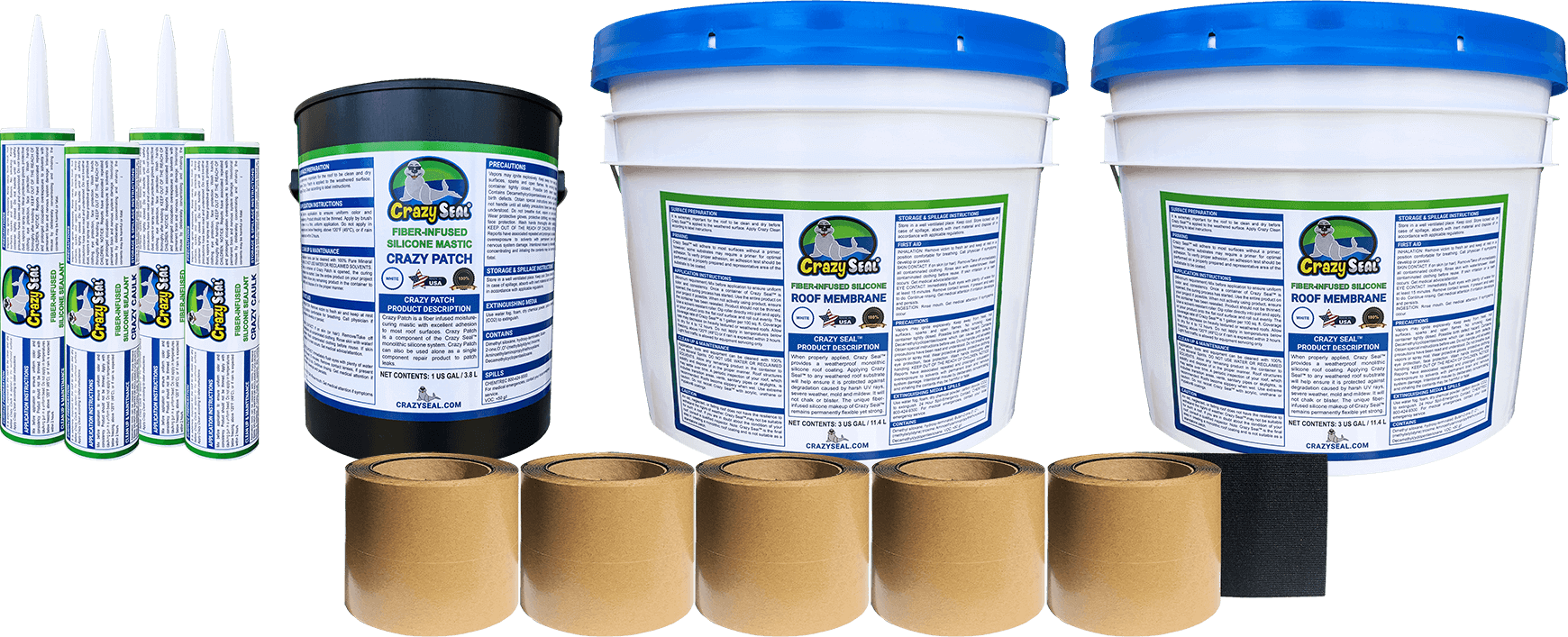 A special kit for sealing directly over wood decking.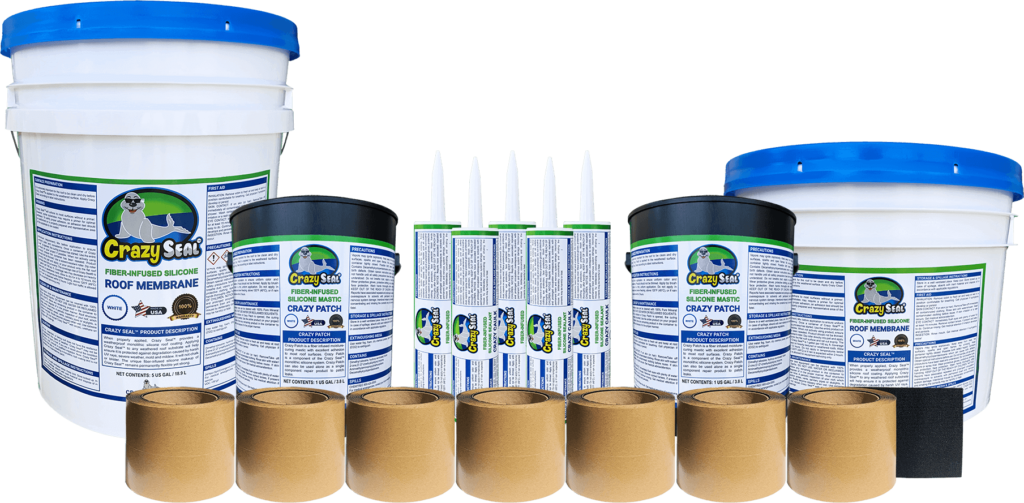 Our most popular kit with double layer protection.
ADDITIONAL OVERVIEW VIDEOS
Click the images to watch our "21½ Reasons Why" and "Let's Get Crazy" videos to learn more about the Crazy Seal system.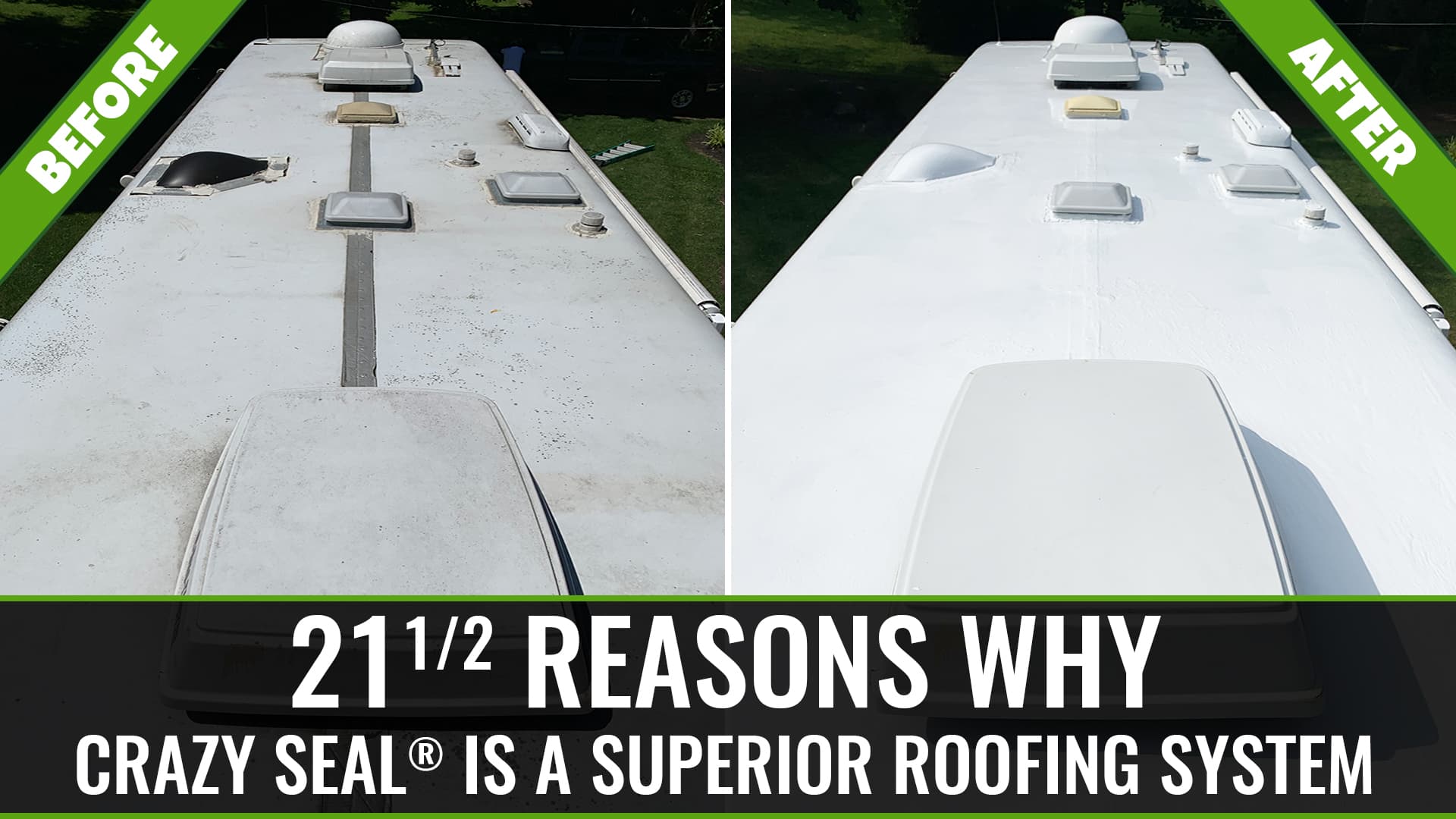 ↑ Click to Watch Full Overview Video (10:24) ↑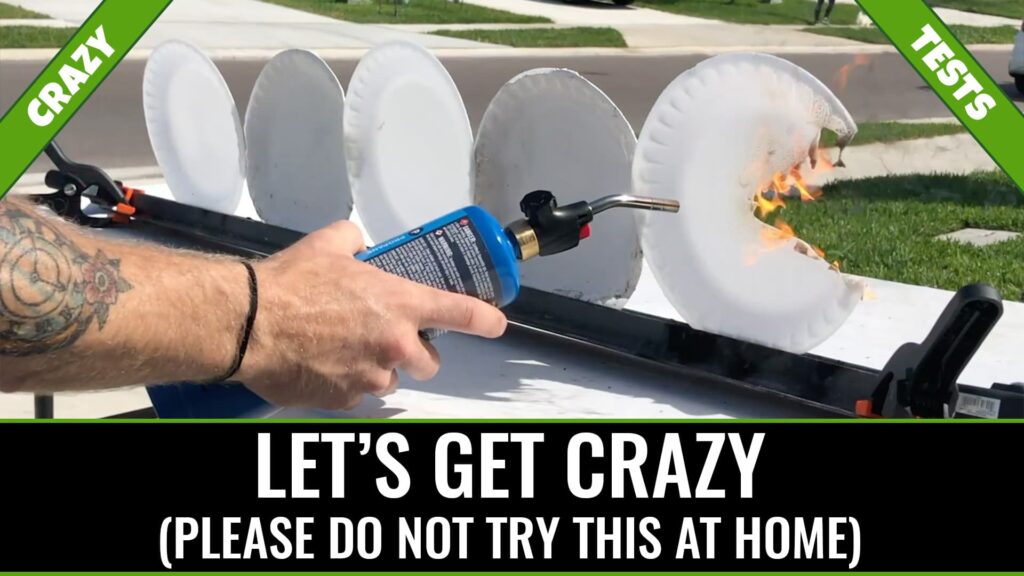 ↑ Click to Watch Our Crazy Tests (5:24) ↑
MULTIPLE COMPONENTS – ONE SEAMLESS SYSTEM
All components are derived from the same base formula and merge seamlessly together into a single membrane. The end result seals all penetrations and fortifies your roof with a seamless, custom fit membrane covering every square inch of your roof.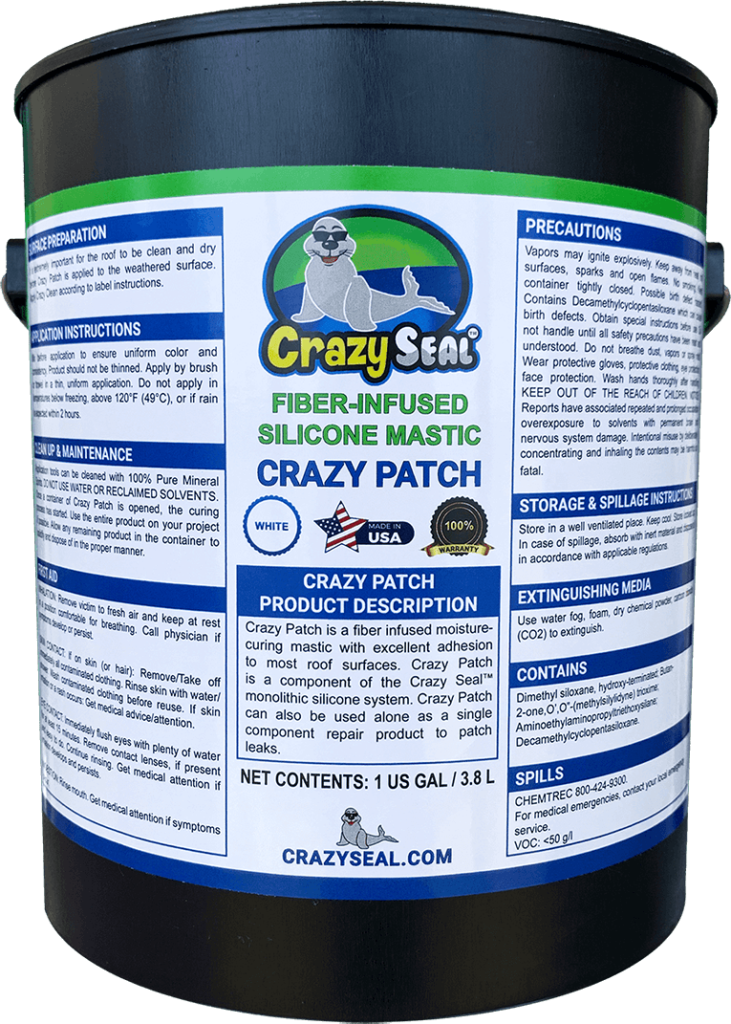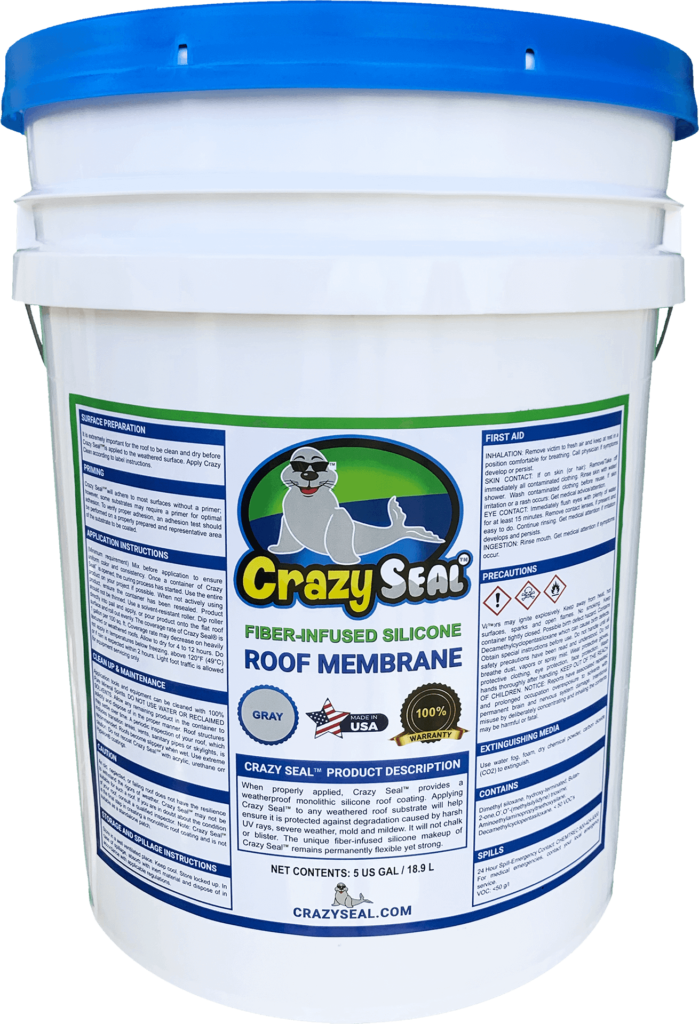 CRAZY SEAL CAN BE APPLIED TO ALL ROOF TYPES.
DO IT YOURSELF & SAVE BIG
Much of the cost of a typical roofing installation comes with labor. Do it yourself and save big with raw materials factory direct from Crazy Seal!
Hiring a roofing technician can take several weeks or even months. With Crazy Seal, you can have a brand new roof within hours of receiving your kit.
If it's worth doing, it's worth doing right. Rather than putting a bandaid on a problem, do it right and do it once with the Crazy Seal roofing system.