FREE SHIPPING ON U.S. ORDERS OVER $500.00 (Automatically Applied at Checkout)
If you want extra product or want to build your own kit, this is the section for you. If you click on the product details for any of the products below, you will see average coverage rates that will help you figure out what you will need for your project. If you need assistance,

click here

to get in touch with one of our roof specialists.
Coverage Rate:
~1,000 SQ FT/ Gallon
Coverage Rate:
~40 FT/ Tube
Coverage Rate:
~75 Linear FT/ Gallon
Coverage Rate:
~75-100 SQ FT/ Gal
Dimensions:
25 FT Rolls, 4 IN Wide
You asked for it, and we delivered! Crazy Seal is now available in 3 colors. White provides ultimate reflectivity, while the tan and gray help you to match your style. Choose the color that suits you best! All the Crazy Caulk, Crazy Patch, and Crazy Seal in your kit will be color matching.
Add A Crazy Good Repair Kit
Our Crazy Good Repair Kit is perfect for adding new components to an existing Crazy Seal Roofing System or for small roof repairs. Many people order this kit to have on board their RV just in case they want to add a new roof component down the road.
Kit includes:
1 Tube of Crazy Caulk
1 Quart of Crazy Patch
1 Quart of Crazy Seal
1 Roll of Crazy Tape (Optional)
SLIDE THE CENTER BAR BACK AND FORTH TO SEE THE BEFORE AND AFTER TRANSFORMATIONS!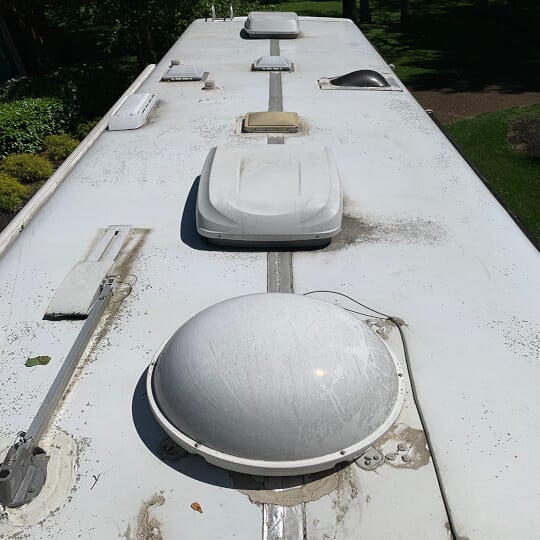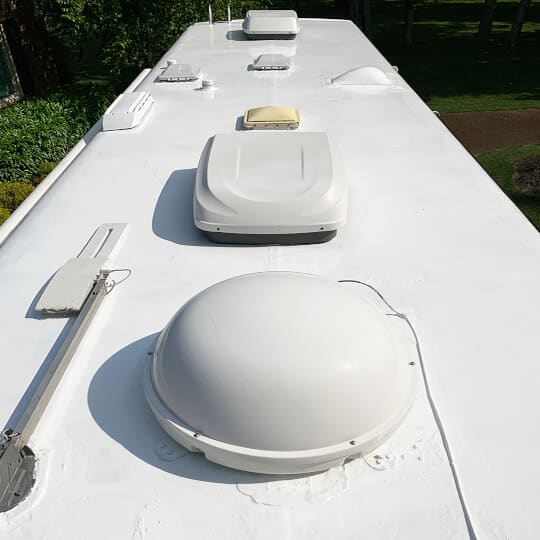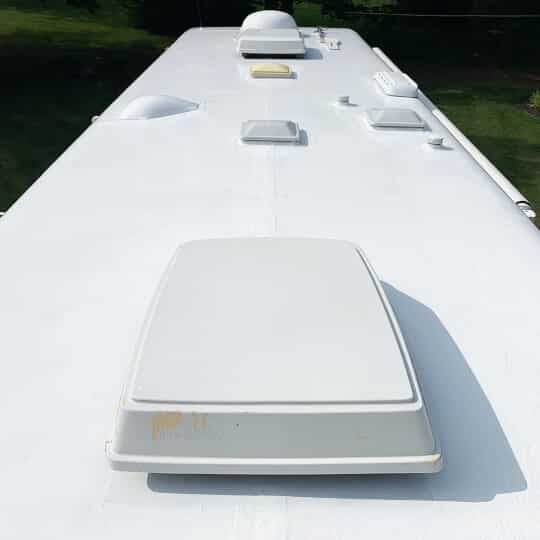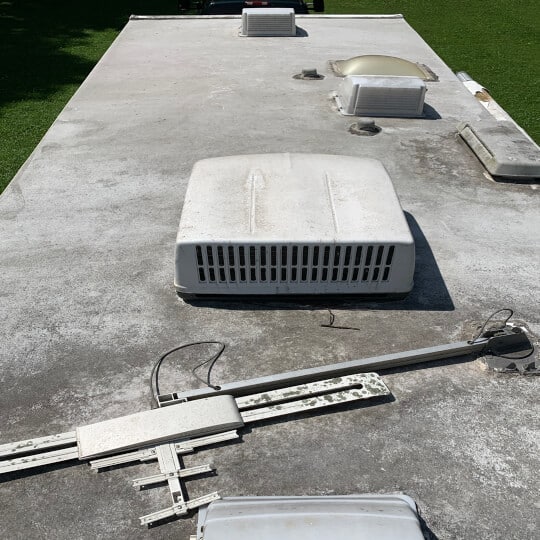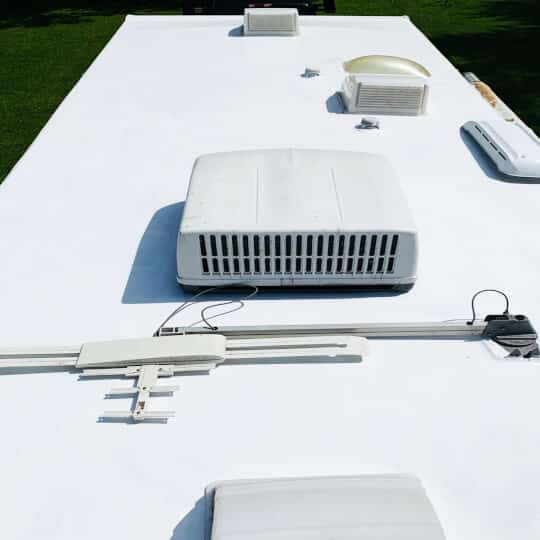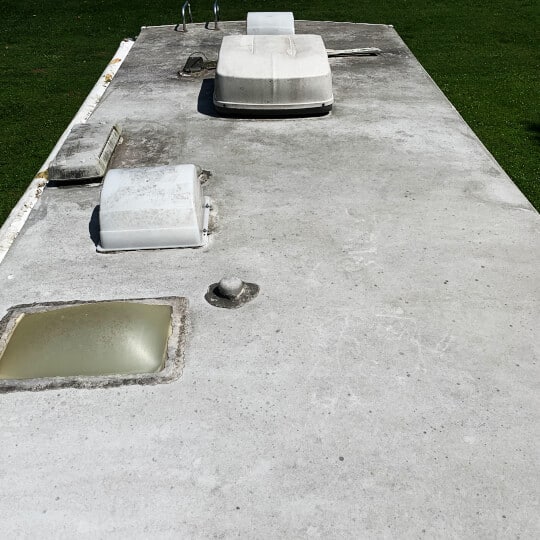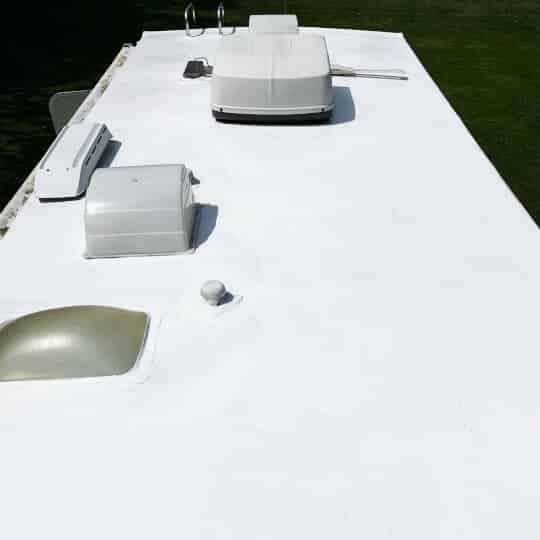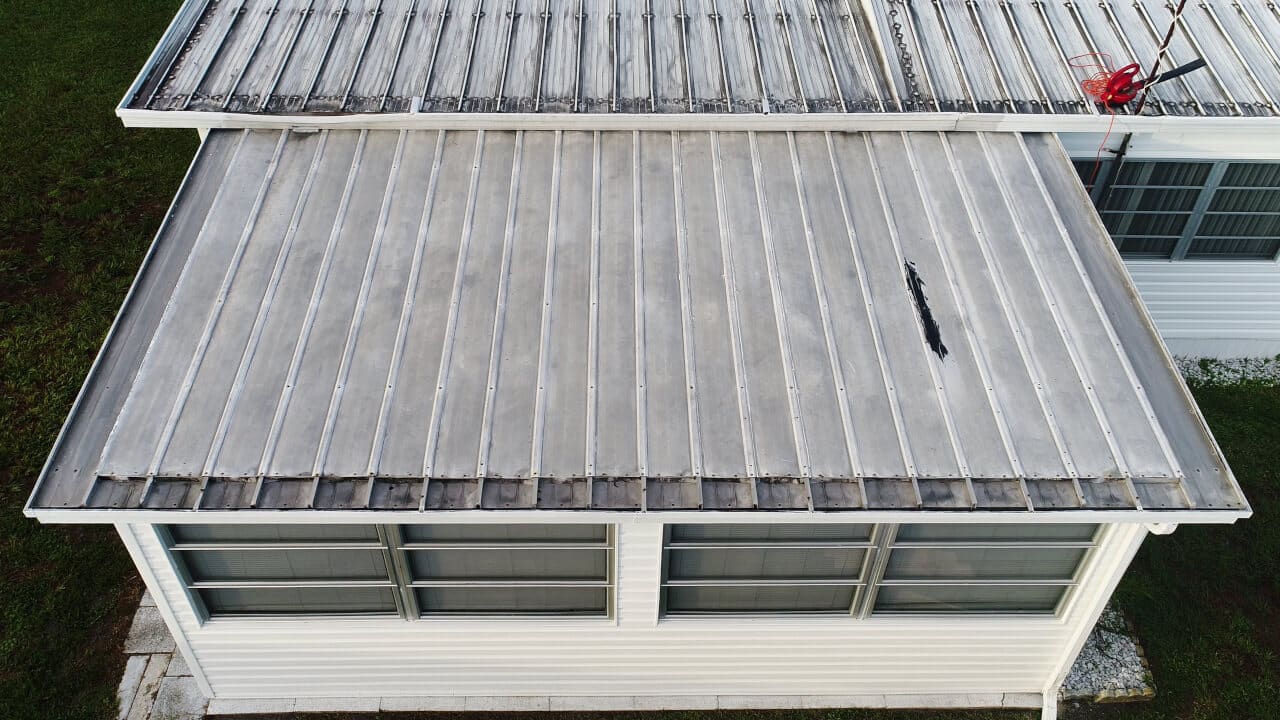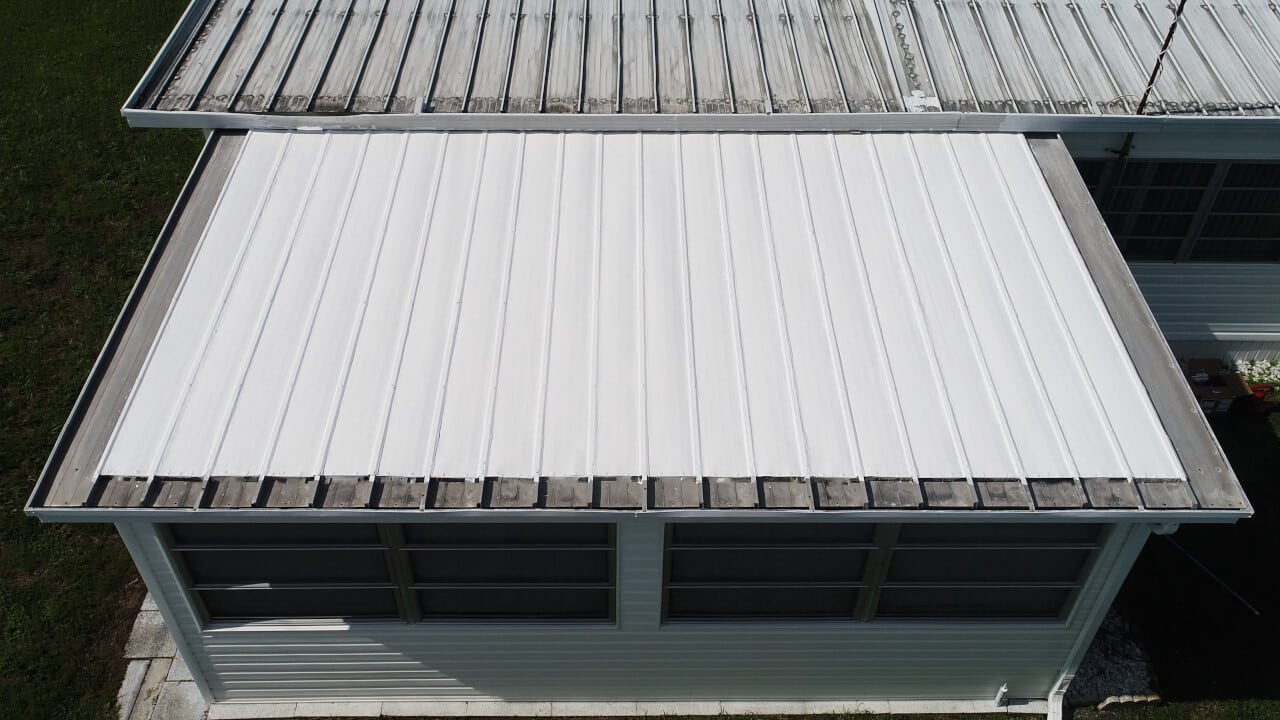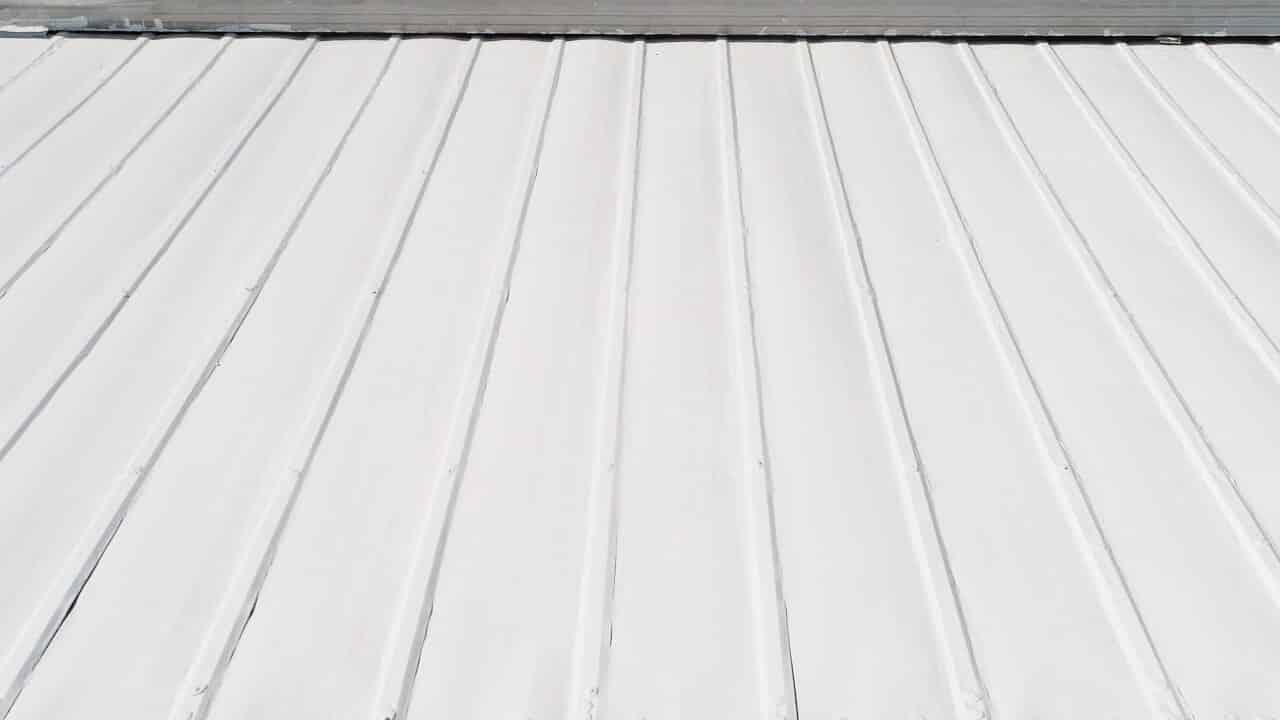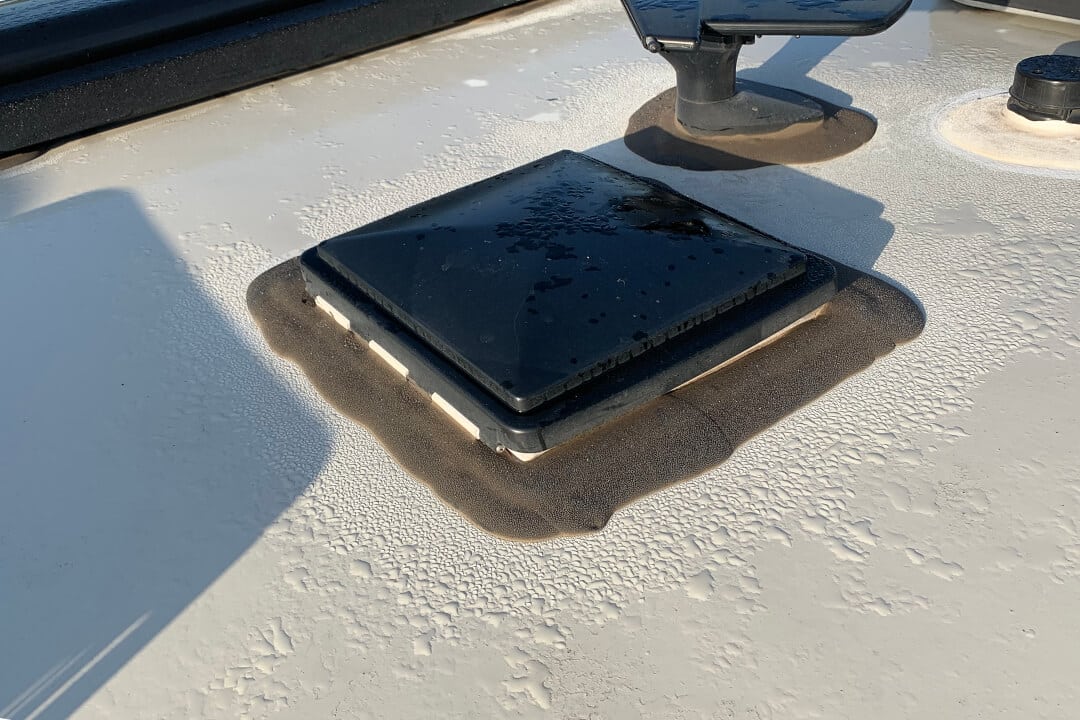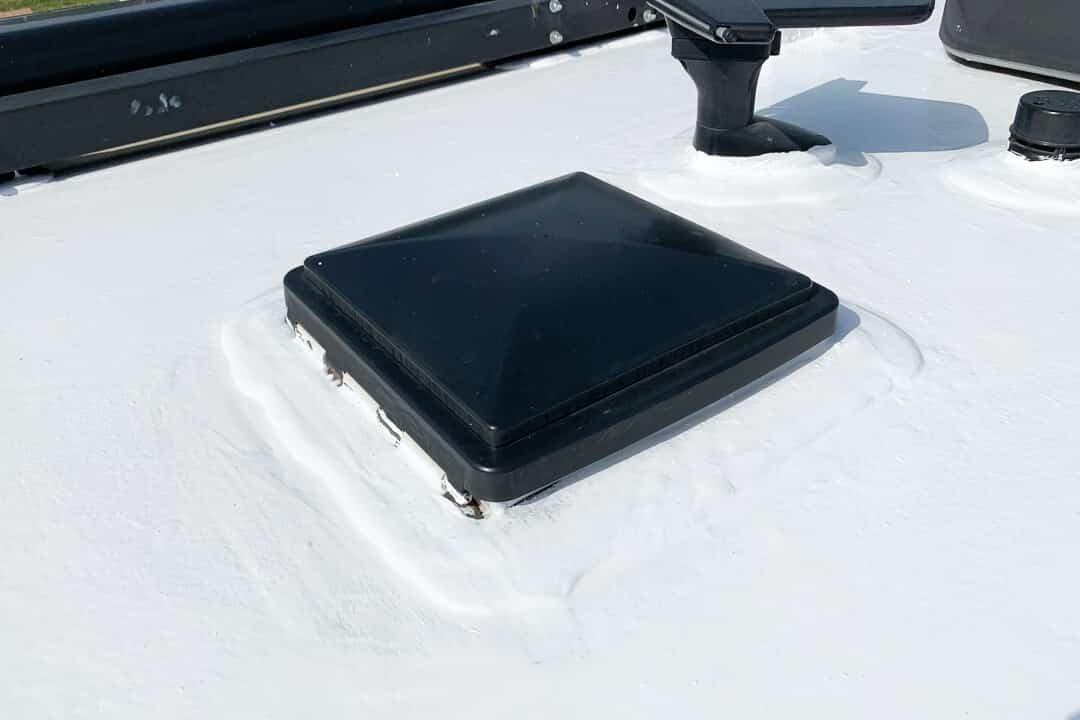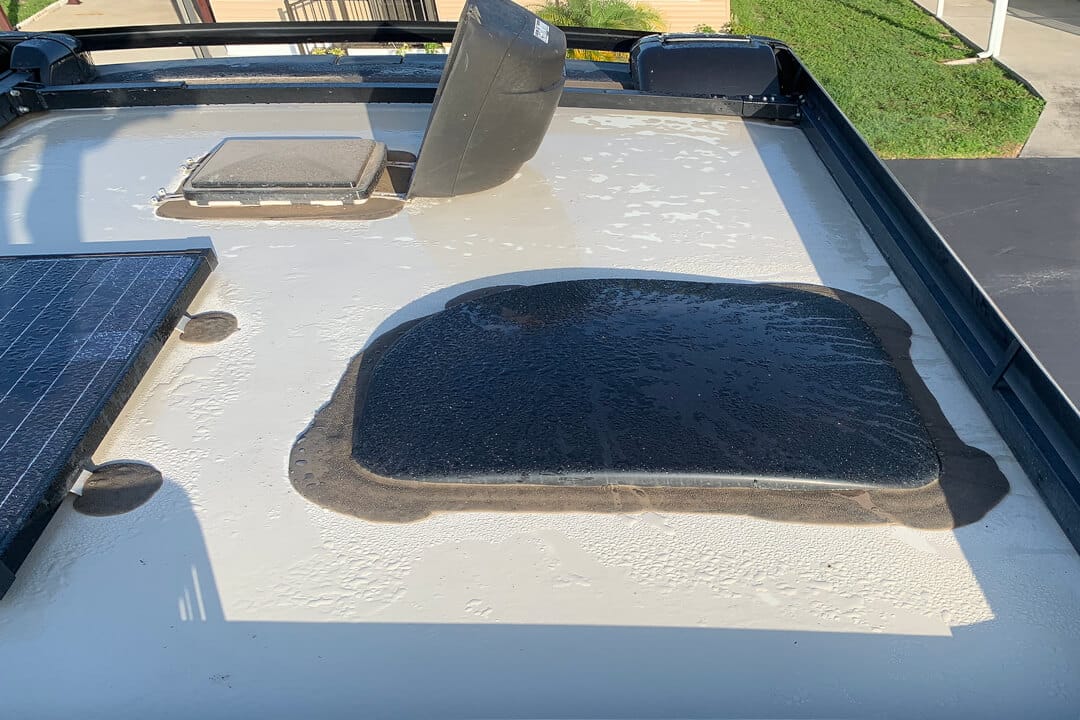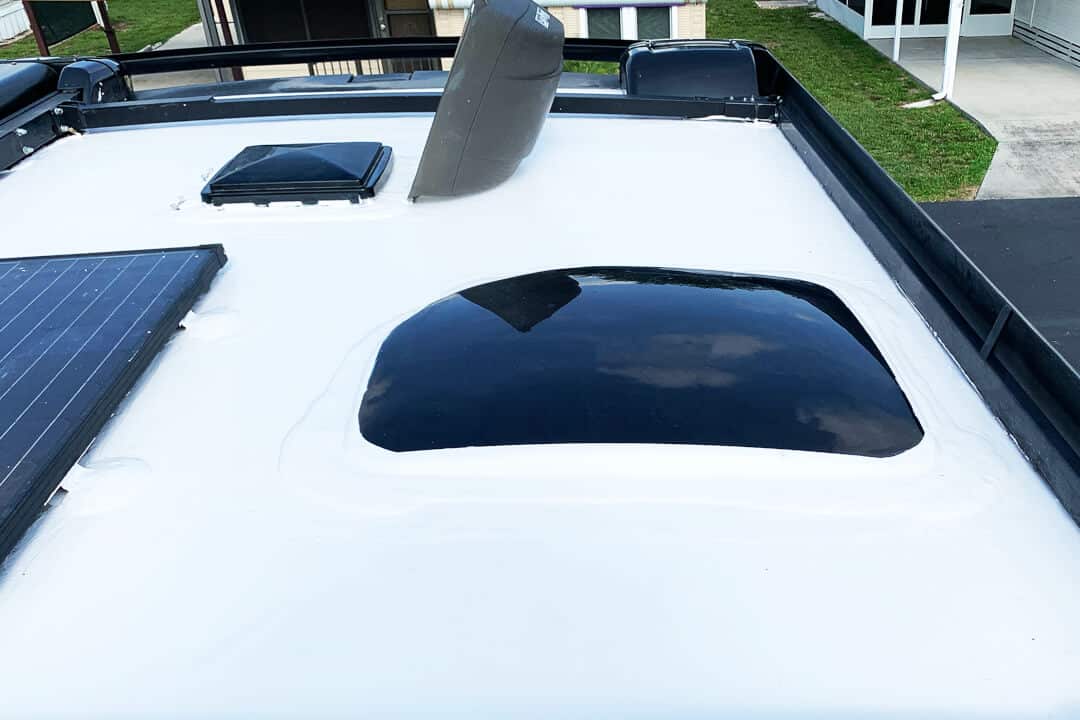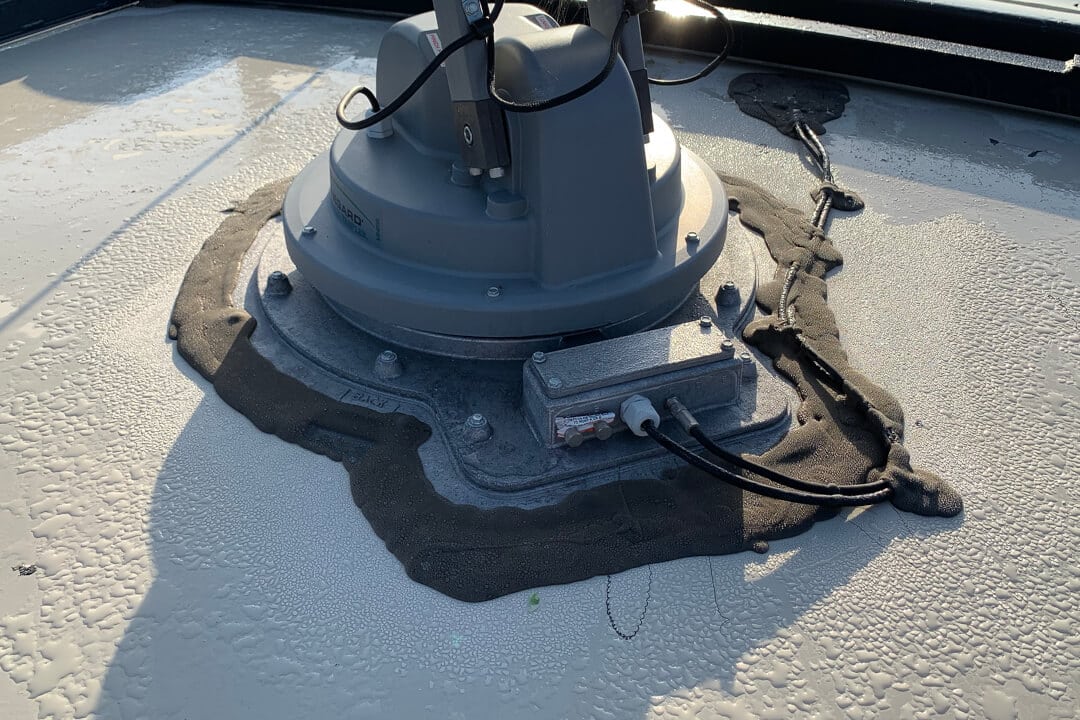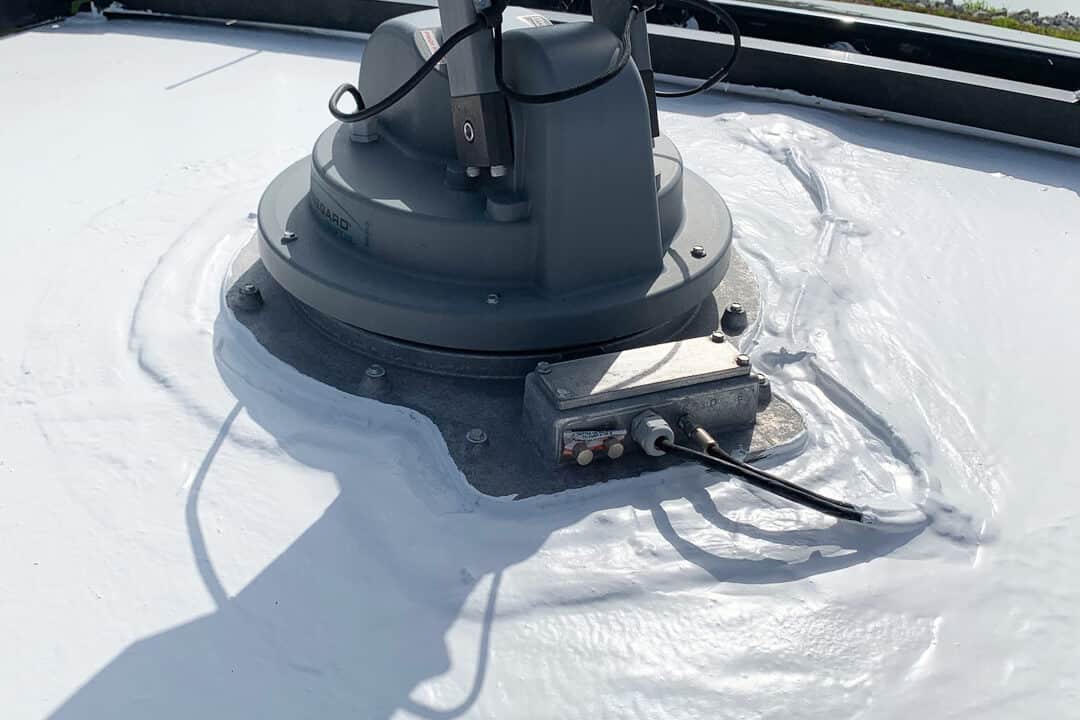 OUR CRAZY SEAL SPECIALISTS CAN HELP!