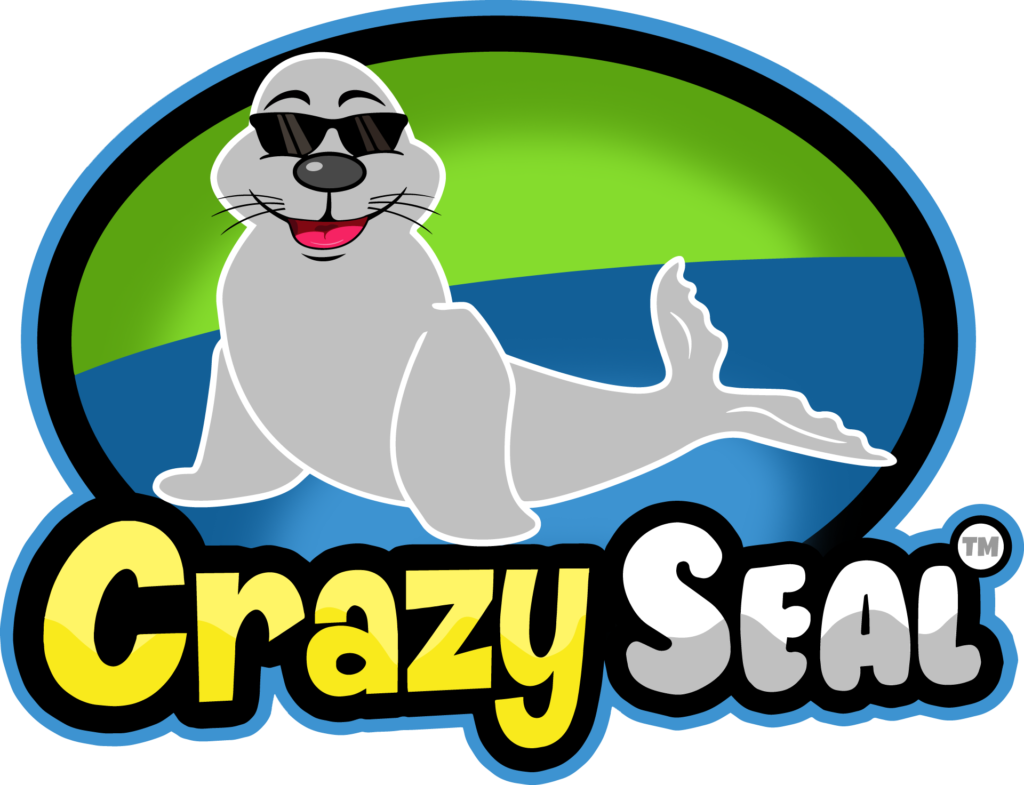 THE CRAZY SEAL ROOFING SYSTEM
One seamless system,
limitless applications.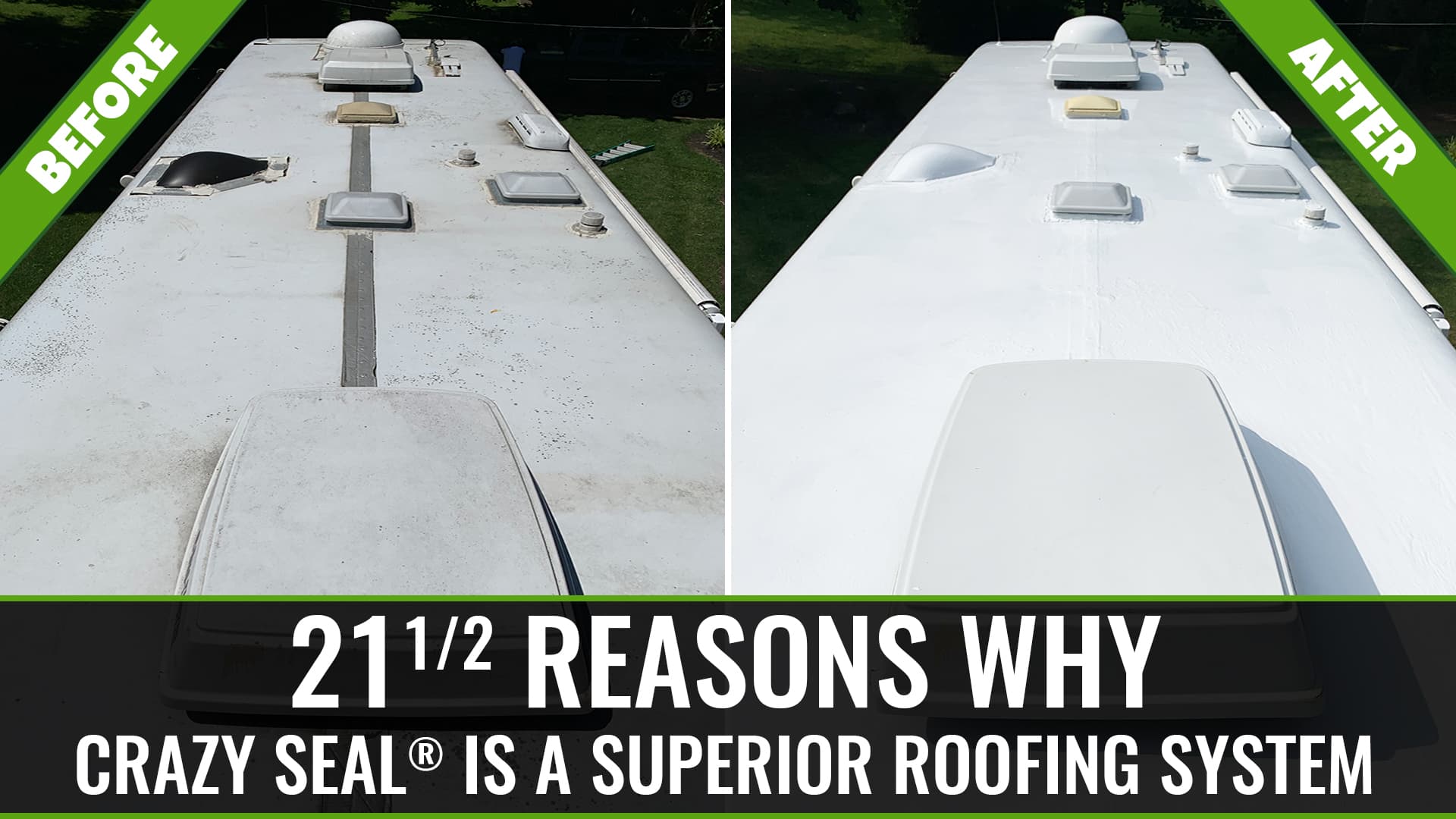 ↑ Watch This for a Full Overview ↑

The Crazy Seal Roofing System is a revolutionary, fluid applied, seamless roofing system designed to permanently seal flat / low slope roofing applications like rv's, transportation vehicles and trailers, residential flat roofs, commercial flat roofs, and more! Crazy Seal takes the complex world of roofing and simplifies it so that it can be installed by just about anyone.
Our chemical strategists and product testing teams spent years developing what may well be the strongest fluid-applied roofing membrane ever brought to market. Now our system is here and available to help you complete your seamless roofing project, backed by our 50 year warranty.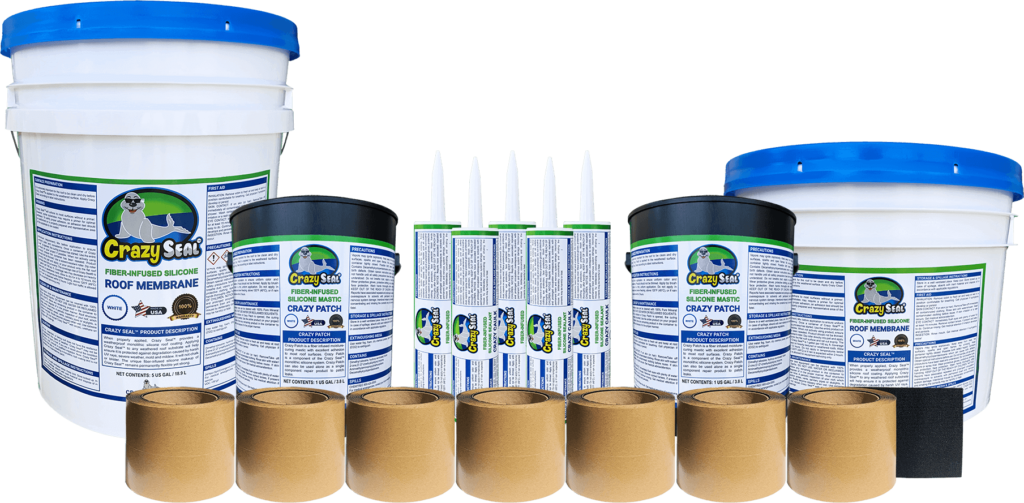 Crazy Seal was made by professionals for professionals. Make (lots of) money installing our seamless roofing system.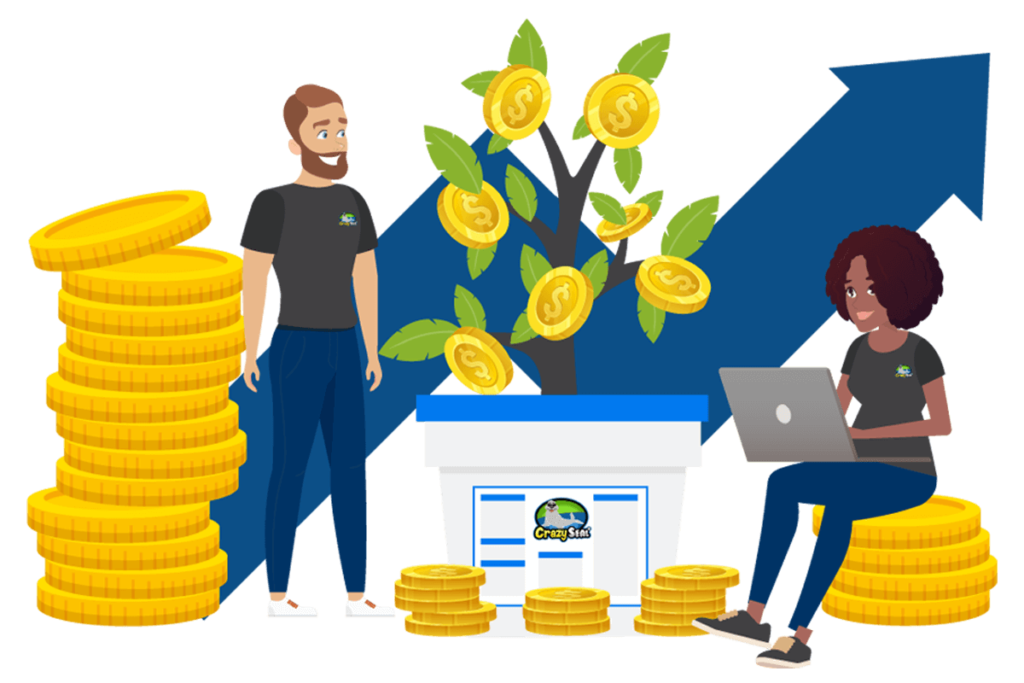 Have a network of people who can benefit from using Crazy Seal? Earn money every time someone buys through your affiliate link!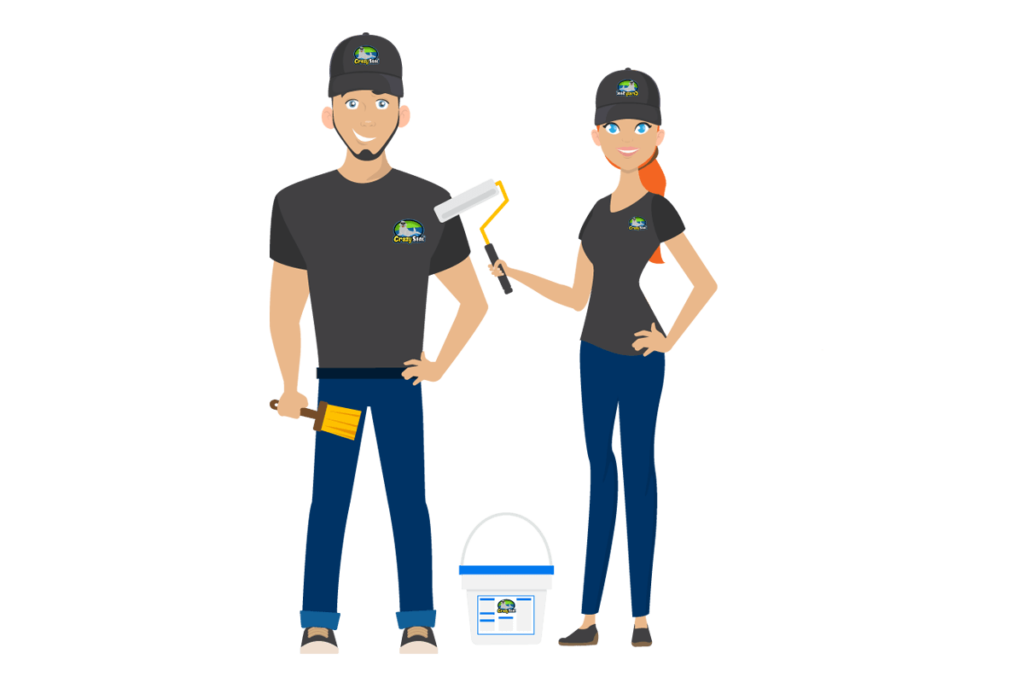 Use our professional system to do your roof once and do it right! Contact us to find a pro in your area or to build a custom kit.
Why is Crazy Seal More Expensive than Box Store Coatings?
It's no secret... Crazy Seal is more expensive! Watch this video to find out why.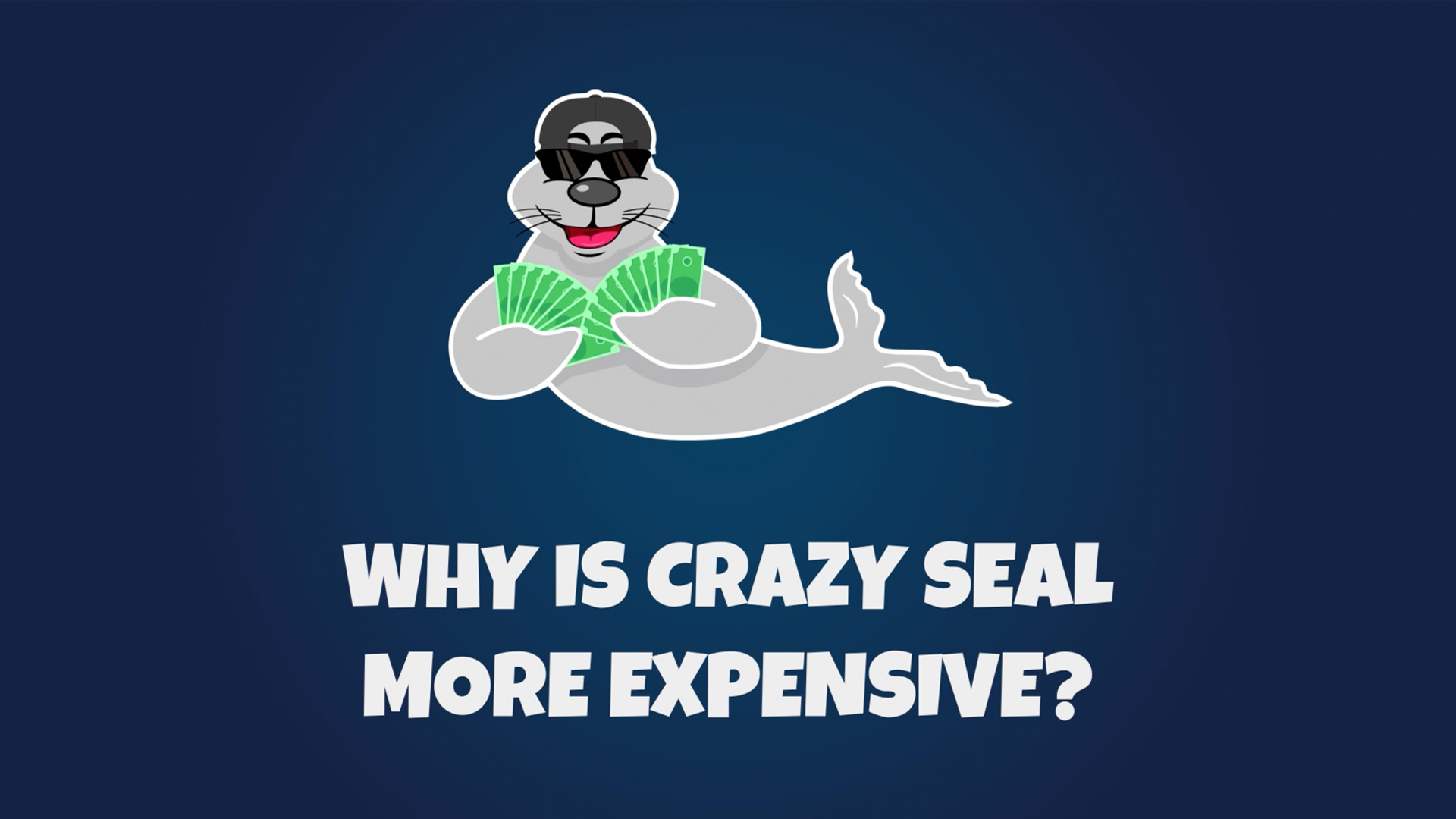 ↑ Click to Watch Why Crazy Seal is More Expensive (15:49) ↑
The Crazy Seal Roofing System was designed from years of research and testing across thousands of flat roofing applications. Combining several strength enhancing roofing systems into one unique and proprietary formulation, we were able to create a suite of products uniquely effective in solving your roofing problems.
Crazy Seal is the only silicone coating system on the market that uses Polyethylene fibers in its product. It makes whatever it's applied to stronger. Think what rebar does to concrete. In the past, this has traditionally been a drawback to silicone coatings and a major concern for RVers where contact with tree branches are commonplace. In other words, it adds additional strength, durability and even scratch resistance.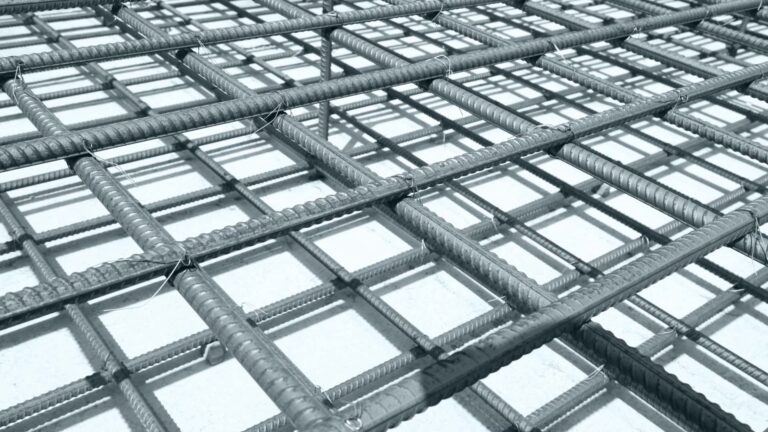 More Actual Silicone Content
Unfortunately, many big box brand coatings use cheap fillers to increase their solids content on their coatings to lower their product costs. This results in less overall silicone by volume. While incorporating cheap fillers can help keep prices low, it comes at the cost of reduced performance and longevity. Here at Crazy Seal we will never lower the quality of our ingredients simply to produce a cheaper product. We source our silicone and silica based ingredients from the same suppliers that supply the pharmaceutical industry to guarantee the quality and performance of our ingredients. That means the tightest tolerances, and we put more of the good stuff in our products. We do not use cheap fillers, etc.
Cheap coatings often are not much more than glorified paint, and at best, only offer a temporary solution. Often, you the buyer are not aware of the negative repercussions of using low grade products and end up in a loop repeating the process over and over again. As Crazy Curtis our Mascot says, "If you buy the best, you only cry one time!"
Forged from the knowledge gained from thousands of flat roofing installations, we developed the Crazy Seal system with you in mind. 
A system is only as good as YOUR ability to install it! Years of trial and error went into making our system extremely strong yet simple to apply. Because we care about you achieving success with our system, we have created tons of additional resources to help you permanently solve your roofing problems.
If you want to see a full overview of why our system is better than other alternatives, please watch our 21 ½ Reasons Why Crazy Seal is a Superior Roofing System Video and download our free 21 ½ Reasons Why Crazy Seal is a Superior Roofing System PDF explaining each of the concepts one by one.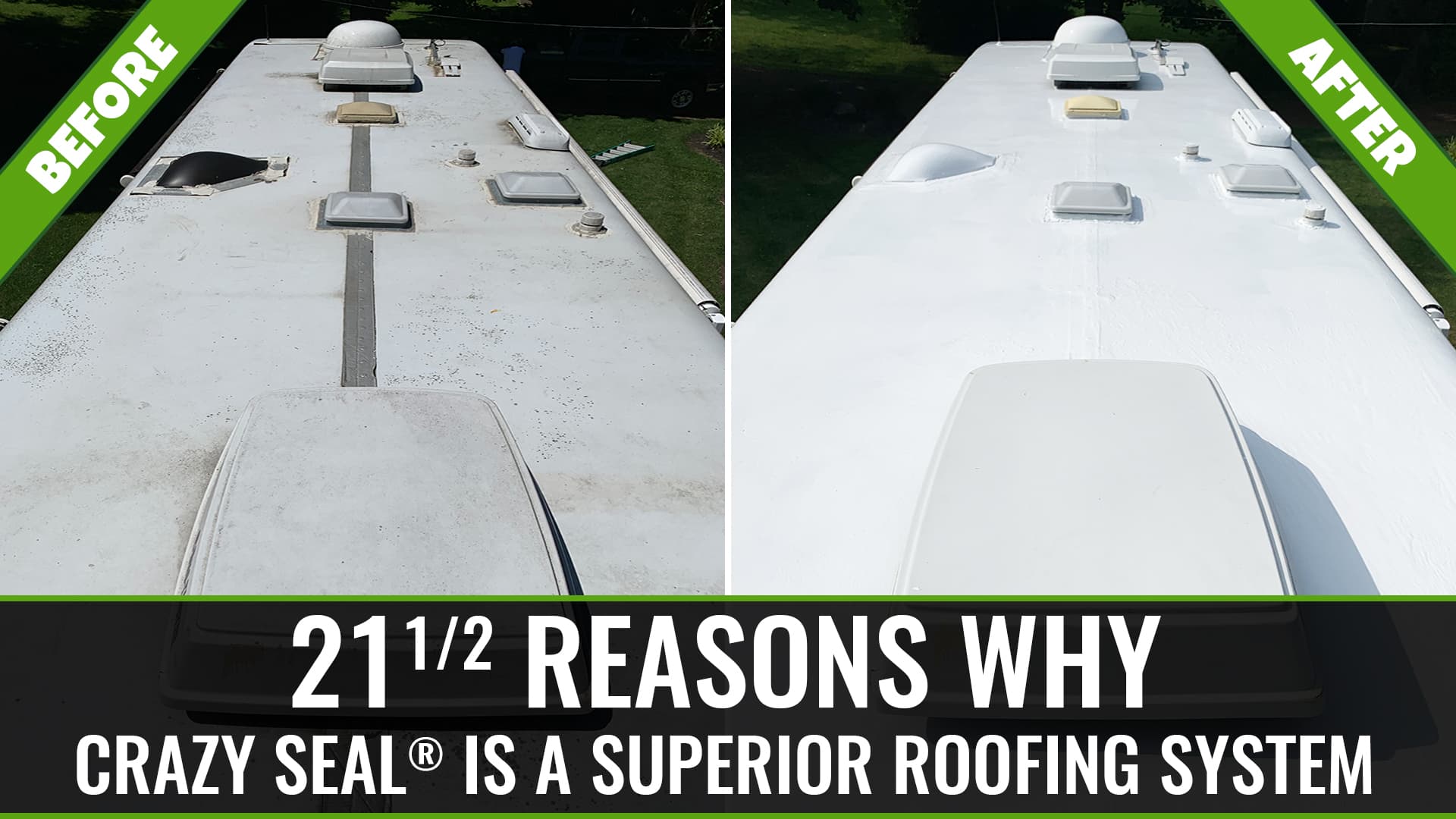 ↑ Click to Watch Why Crazy Seal is Better (10:24) ↑
Why does Crazy Seal succeed where others fail?
We Support & Care About Our Customers
The Crazy Seal Roofing System is designed to actually solve your roofing problems! We aren't just the manufacturer of the best fluid applied seamless roofing system on the market. We are hyper-focused on helping you create an outstanding finishing result, and ship our products directly to you. We have a suite of instructional materials, and have experts on hand to help assist you in making your project a success.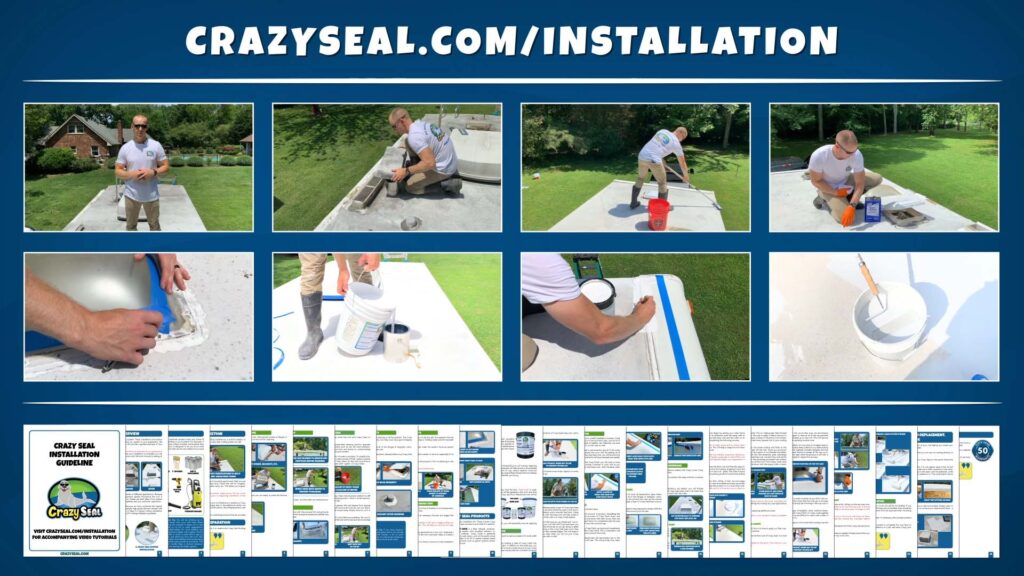 Our 3-part sealing system actually stops leaks! Simply applying a membrane to your roof doesn't necessarily "seal the deal". Our system focuses on eliminating your problem areas first, then finalizes the sealing process with our final membrane! This ensures you actually solve your problems and eliminate leaks where they are most likely to occur. All components are derived from the same base formula and merge seamlessly together into a single membrane. The end result seals all penetrations and fortifies your roof with a seamless, custom fit membrane covering every square inch of your roof.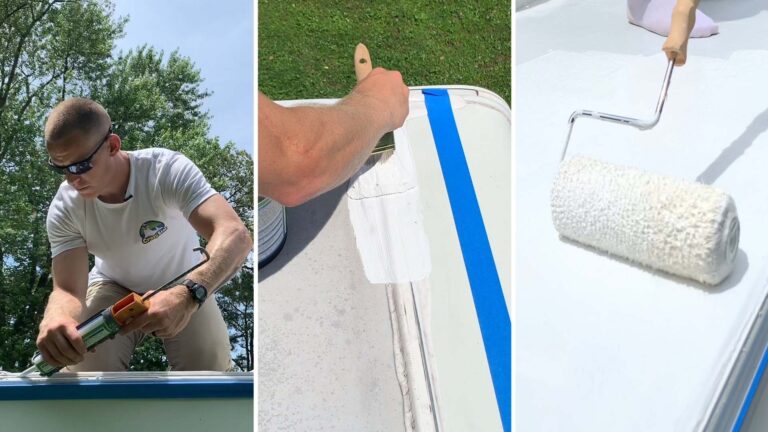 We are not aware of another manufacturer that offers a consumer direct model on an e-commerce platform, with tons of support, and the absolute best product available today. Try getting that from a big box store, where all you know about the product is what you see on the shelf. That's why Crazy Seal may cost more initially, but the end result, support, and product quality will ultimately be your best long term value.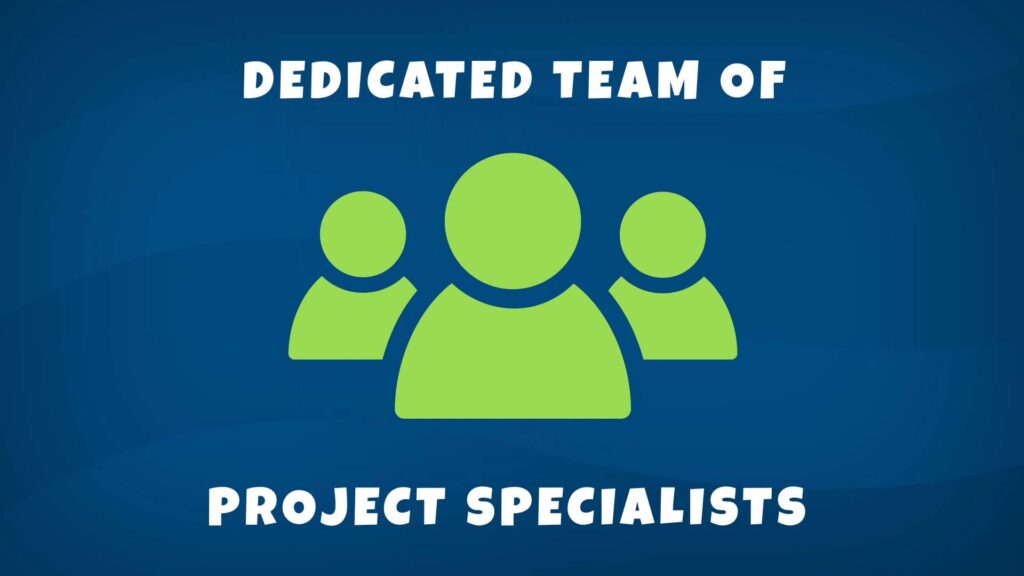 That's why every kit comes with:
How much does it cost and how do I buy a kit?​
All Crazy Seal products are purchased right here on CrazySeal.com and shipped directly to your door! For a detailed price estimate, you can visit our store pages to see an exact price for a particular kit, or you can use the instant quote tool on our pricing page to get an instant quote.
On average, The Crazy Seal Roofing System ranges between $3.00-$5.00 per square foot of coverage depending on your application and coverage rate.
We sell our products in individual kits designed for specific applications like RV's, Travel Trailers, Tractor trailers, and more. You can also "Build Your Own Kit" from our suite of roofing products and tailor it to your unique application.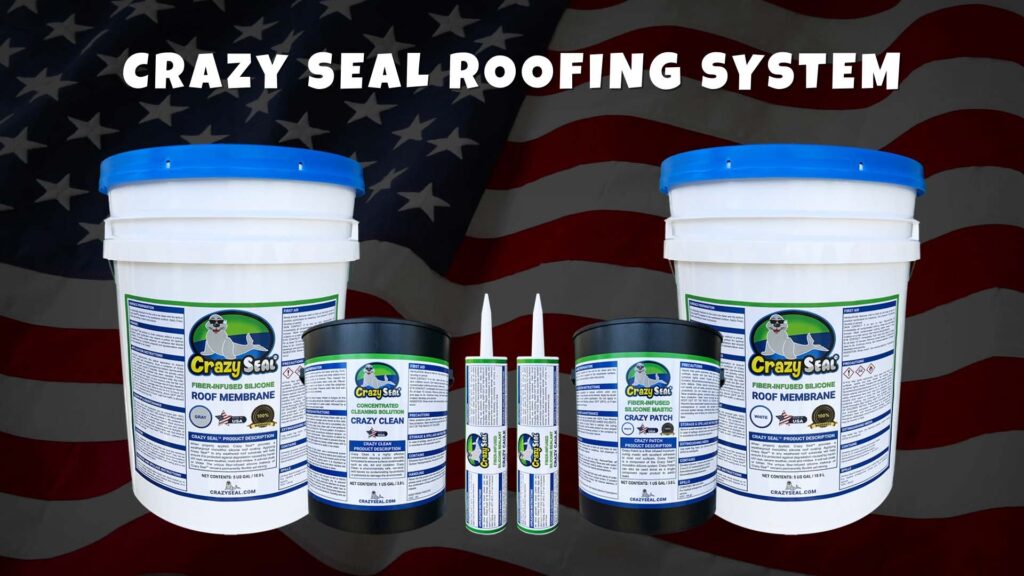 WANT A QUICK PRICE QUOTE?
CHOOSE A KIT TYPE BELOW TO GET STARTED

Our most popular kit with double layer protection.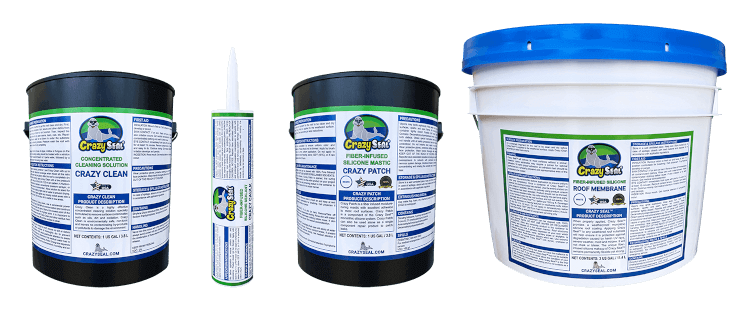 A budget-friendly option with single layer coverage.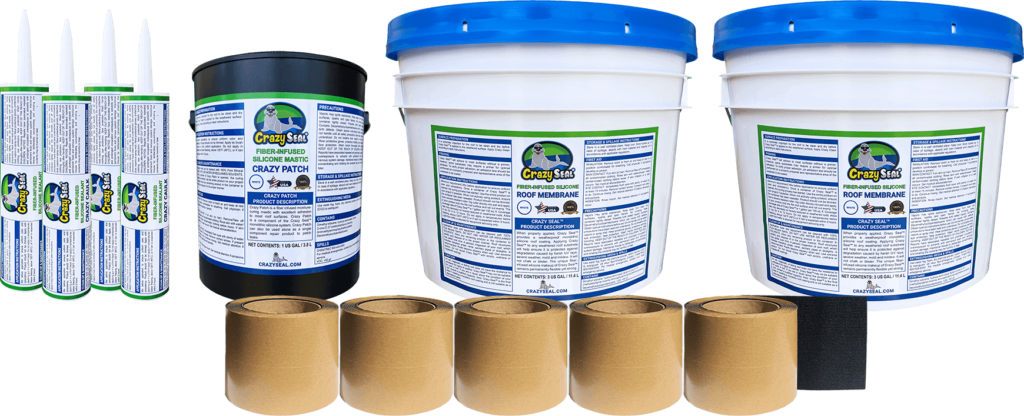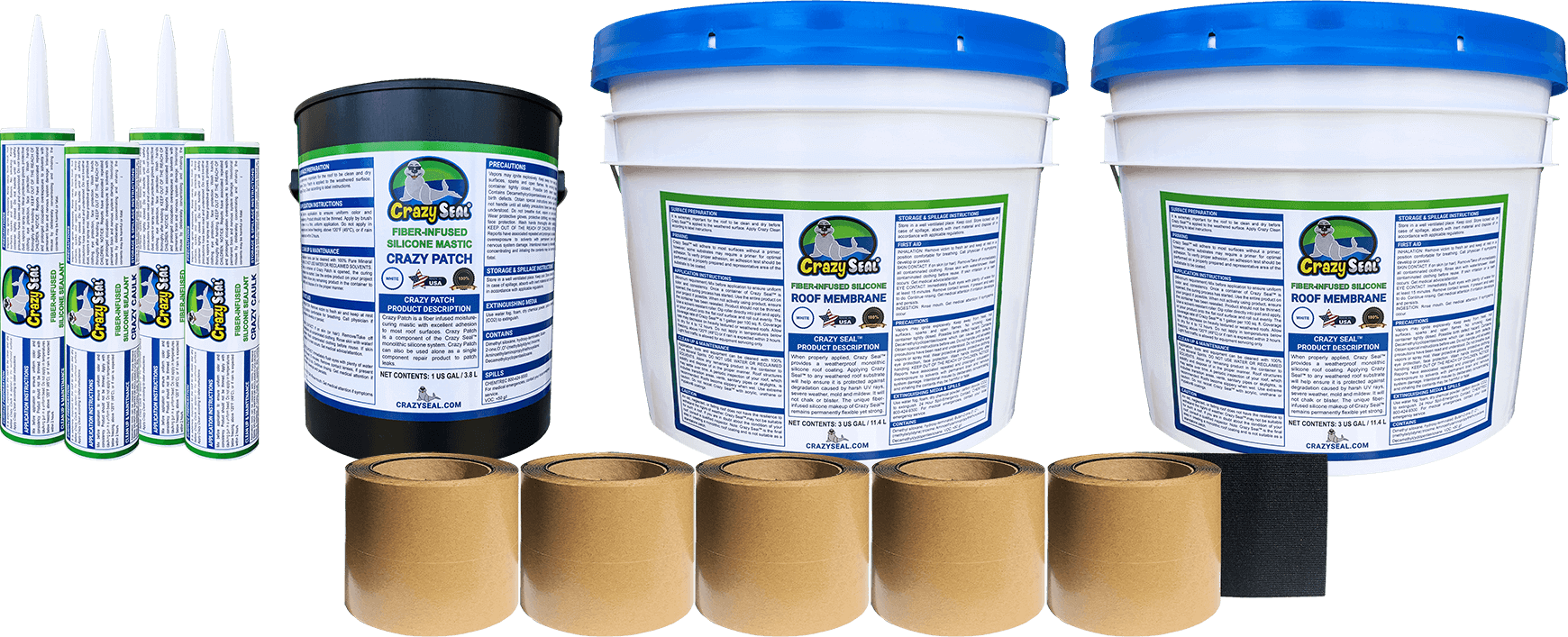 A special kit for sealing directly over wood decking.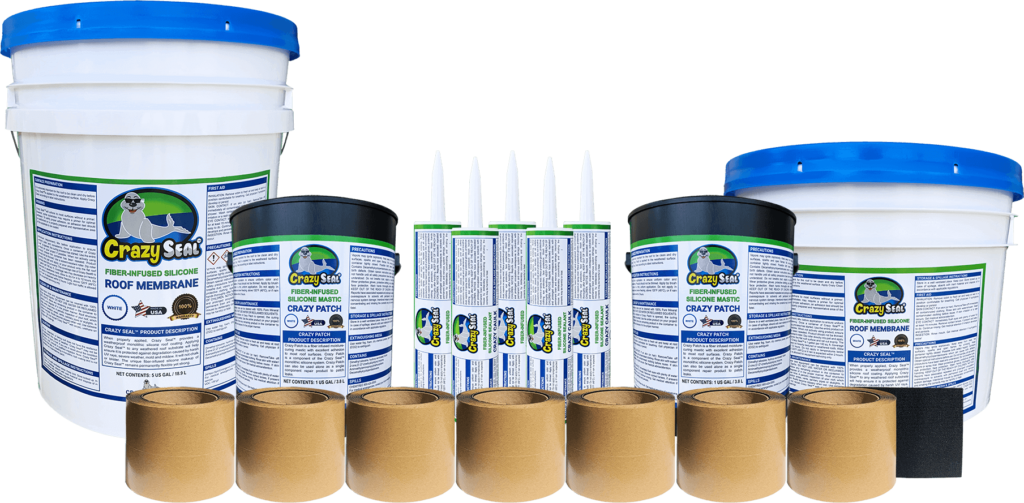 Build your own kit from our lineup of roofing products.
Call us! Want to discuss your project? Our specialists are available to assist by phone M-F 9AM-6PM EST.
YOU CAN ALSO CHOOSE A SECTION THAT MATCHES YOUR APPLICATION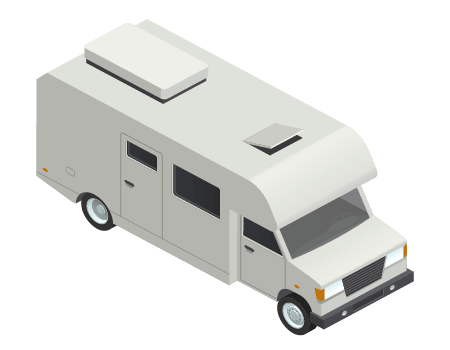 RV's, travel trailers, fifth wheels, motor coaches.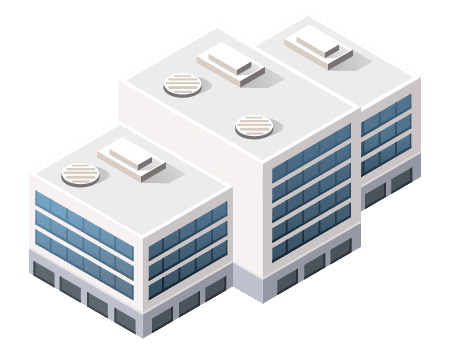 Facilities of all kinds with flat roofs are using Crazy Seal!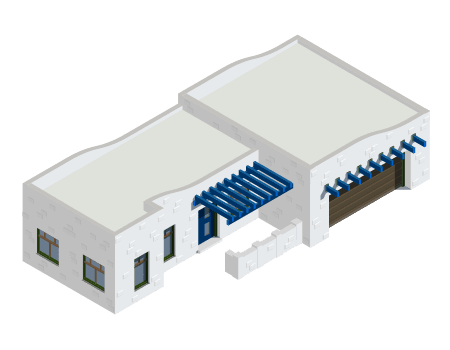 Flat residential, sunrooms, storage buildings.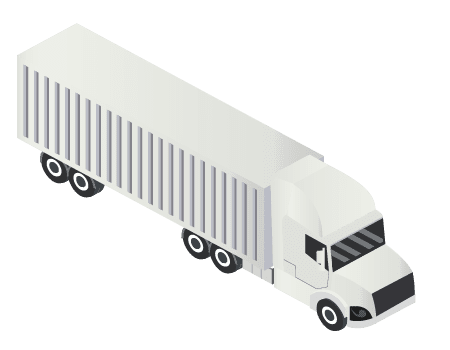 Tractor trailers, box trucks, delivery vehicles, fleets.
"Thank you for a great and reassuring experience! I have already referred this system to 3 family and friends."
– David Vincent, Key Largo, FL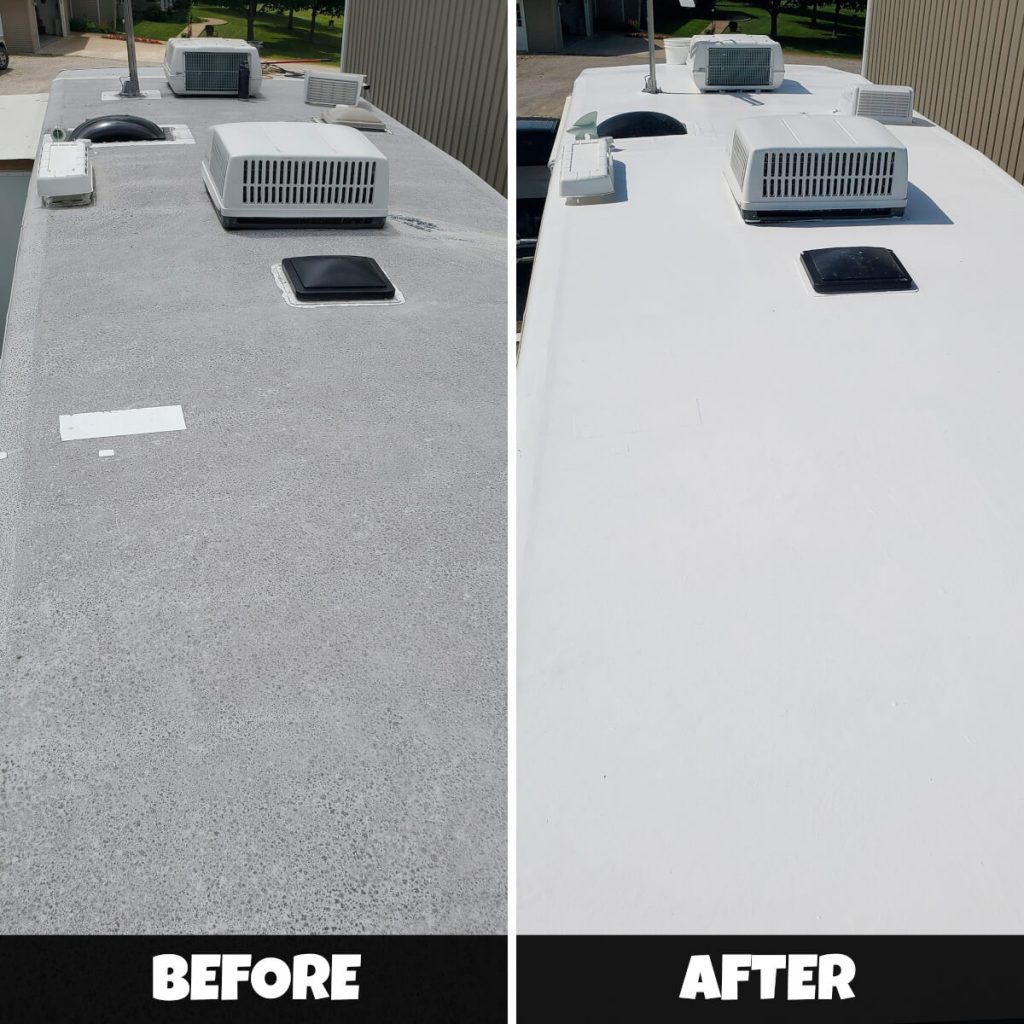 "I loved the product. I'd recommend it to anybody!"
– Dan Horning, Sarasota, FL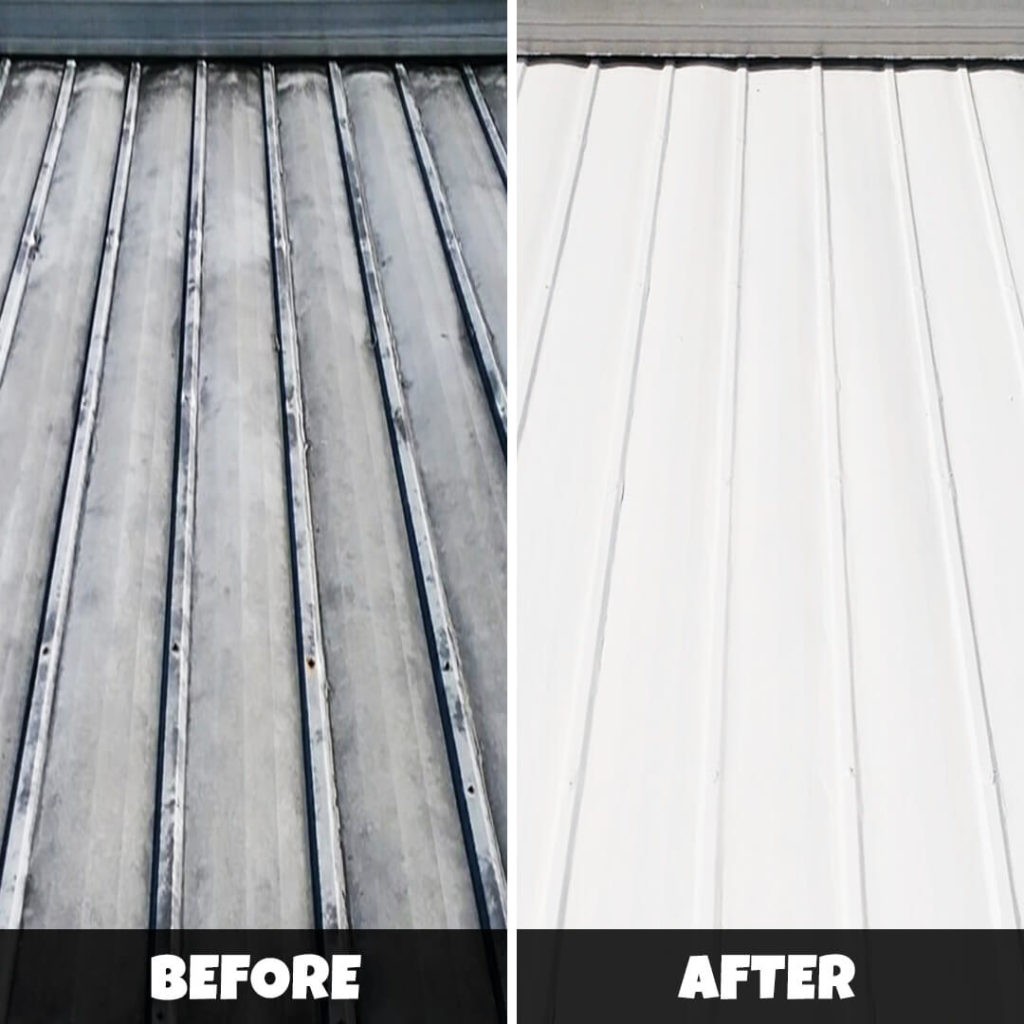 "We could not be more pleased with the Crazy Seal product."
– Philip Posey, Tuscumbia, AL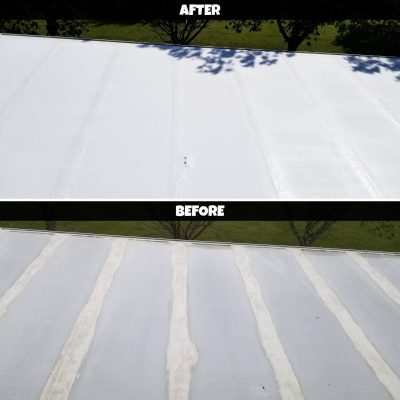 "After viewing the DIY videos 4 times, I followed the instructions to the letter. The product went on easily."
– Douglas Evans, Overton, NV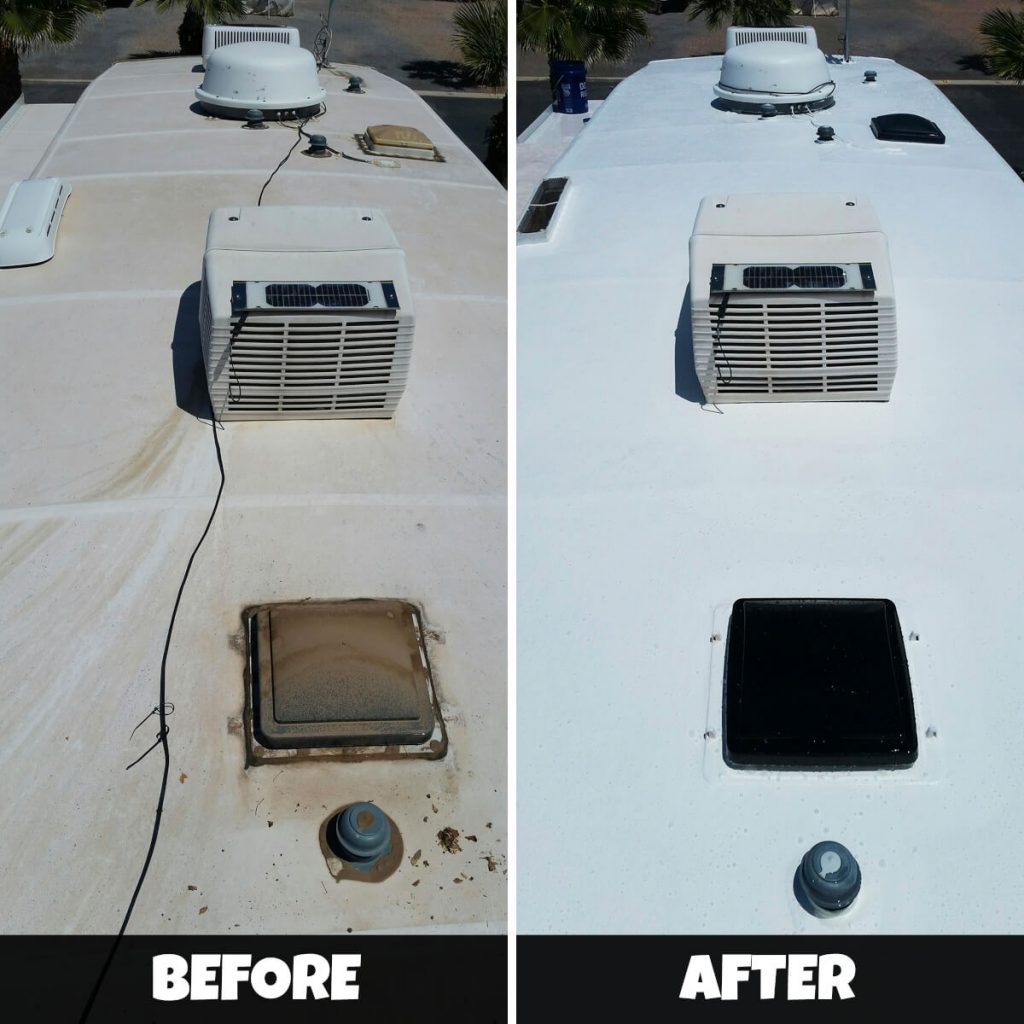 YOU CAN BUY CHEAPER. YOU CAN'T BUY BETTER!
Crazy Seal is an engineering marvel. Our chemical strategists and product testing teams spent years developing what may well be the strongest fluid-applied membrane ever brought to market. Now our patent pending system is here and available to help you complete your seamless roofing project, backed by a fifty year warranty.
Our patent pending system offers advanced new technology that solves an age old problem. For decades, there has been a huge gap in roofing. Most options ranged from low-grade coatings that are temporary at best to inferior roof membranes that often fail within 3-5 years. Previously, access to high quality materials was only available to large roofing contractors. We've changed that with Crazy Seal! It's time to take care of the small and mid-size project with an affordable, high-grade system that can stand the test of time. That's where Crazy Seal comes in, offering a dynamic new system for the DIY'er that's looking for a permanent solution to their roofing needs.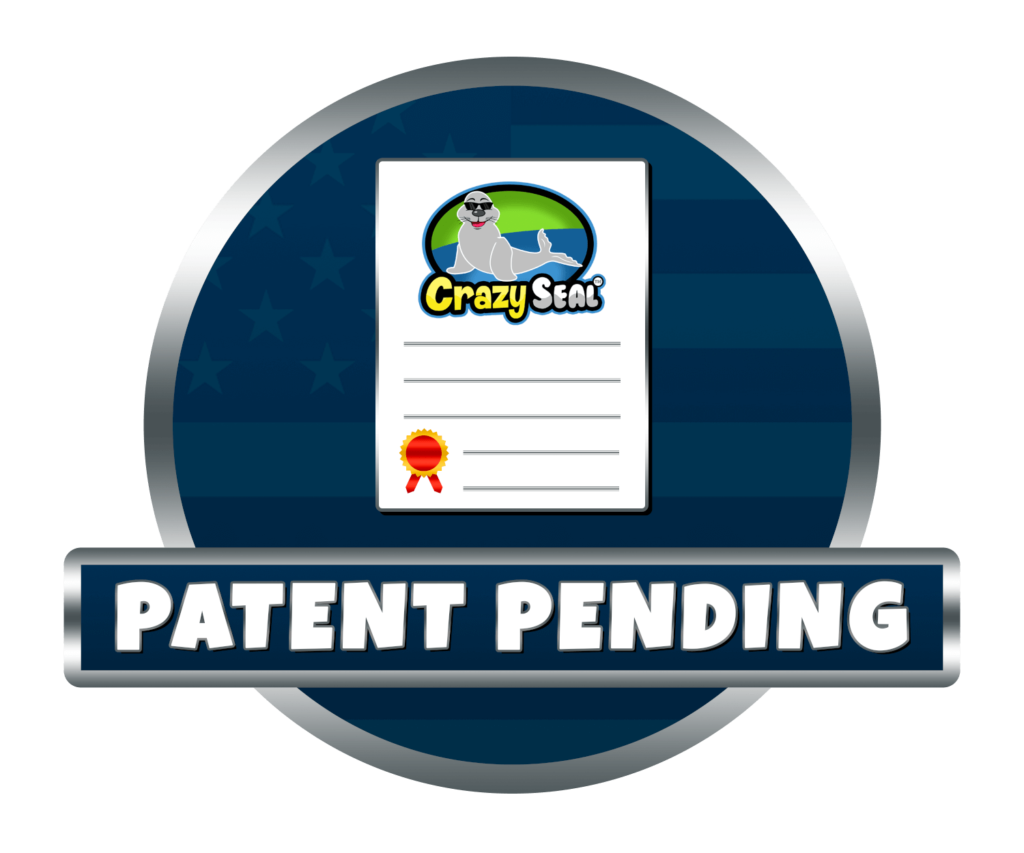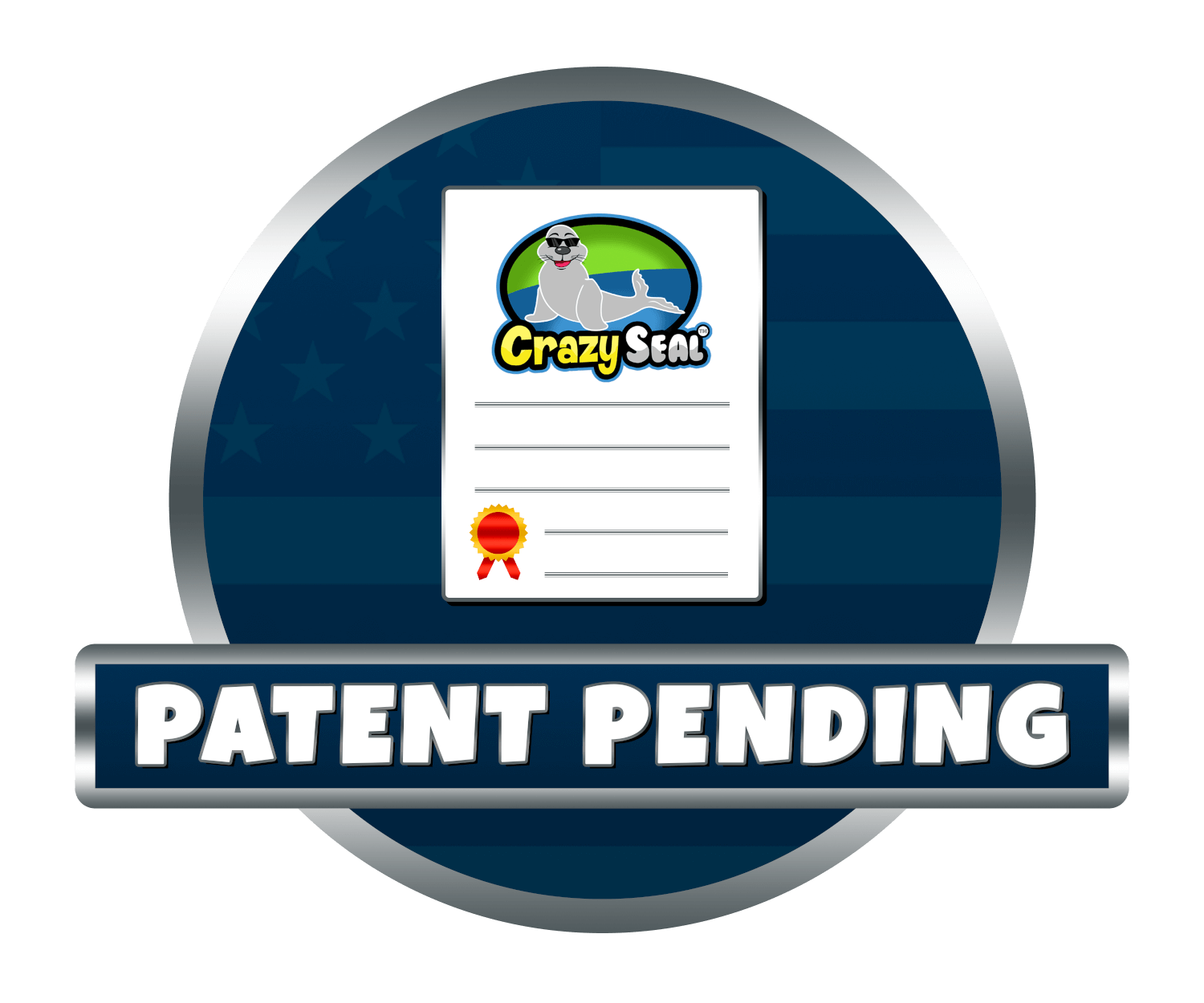 DO IT YOURSELF & SAVE BIG
Much of the cost of a typical roofing installation comes with labor. Do it yourself and save big with raw materials factory direct from Crazy Seal!
Hiring a roofing technician can take several weeks or even months. With Crazy Seal, you can have a brand new roof within hours of receiving your kit.
If it's worth doing, it's worth doing right. Rather than putting a bandaid on a problem, do it right and do it once with the Crazy Seal roofing system.
THE CRAZY SEAL HYBRID ROOF SYSTEM
Crazy Seal's hybrid roof is the most advanced system ever developed! Originally developed for RV's, it had to be better for vehicles that were twisting, turning, starting, stopping, & screaming down the highway at 70 miles per hour in all types of environments.
Imagine taking roofing fabric and infusing it with the highest grade silicone money can buy. As each piece of the Crazy Seal System cures, fiber strands bond to each other in a complex interstitial network that delivers the strength of roofing fabric with the durability, flexibility, and longevity of silicone. The result is a seamless, fiber reinforced roofing membrane that is waterproof, highly reflective, scratch resistant, flexible, tough, and maintenance free.