FREE SHIPPING ON U.S. ORDERS OVER $500.00 (Automatically Applied at Checkout)
* Currently on pre-order.
See "On The Way Sale" details below.
Kit Details By Square Footage
You asked for it, and we delivered! Crazy Seal is now available in 3 colors. White provides ultimate reflectivity, while the tan and gray help you to match your style. Choose the color that suits you best! All the Crazy Caulk, Crazy Patch, and Crazy Seal in your kit will be color matching.
If you want to add additional products to your kit, visit our "Build Your Own Kit" Page to finish your order. Your current kit will stay in your shopping cart through checkout.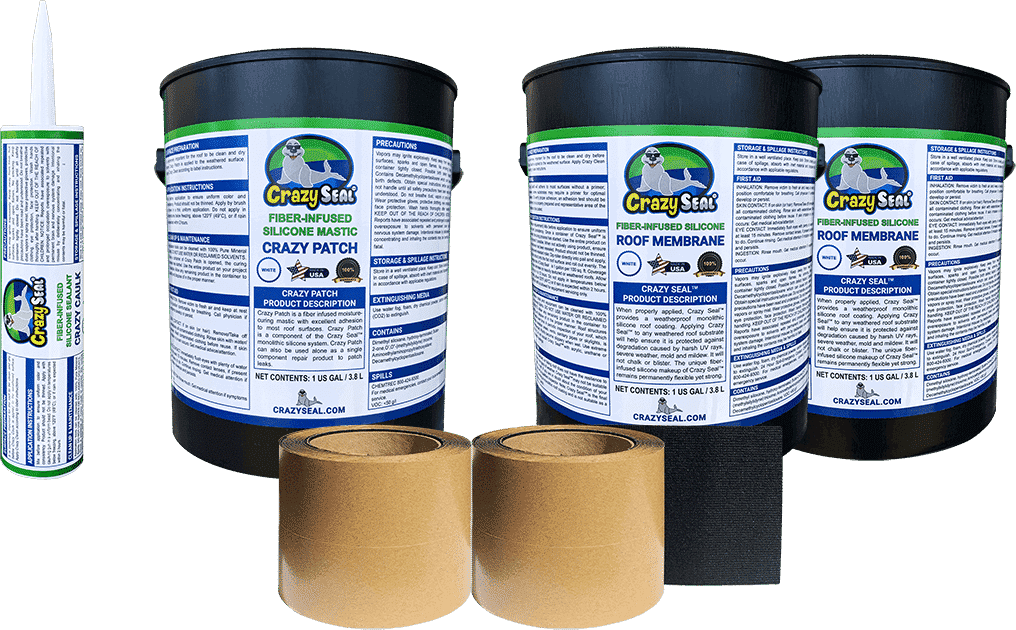 OUR CRAZY SEAL SPECIALISTS CAN HELP!