Pre-Built Kits Or Custom Solutions To Fit Your Application
Pricing is unique to your application. The size and type of roof you have will determine how much of each of our products you need to complete your project! Please click on pre-built kits below and choose your square footage for exact pricing on any kit. These work best on projects up to 500 square feet. For projects above 500 square feet, you can use the build your own kit page to add products to your cart and see a total price. The build your own kit page is also the fastest way to view pricing and coverage rates on each individual product. If you need assistance with choosing or building a kit, reach out to our team and we'll be happy to help!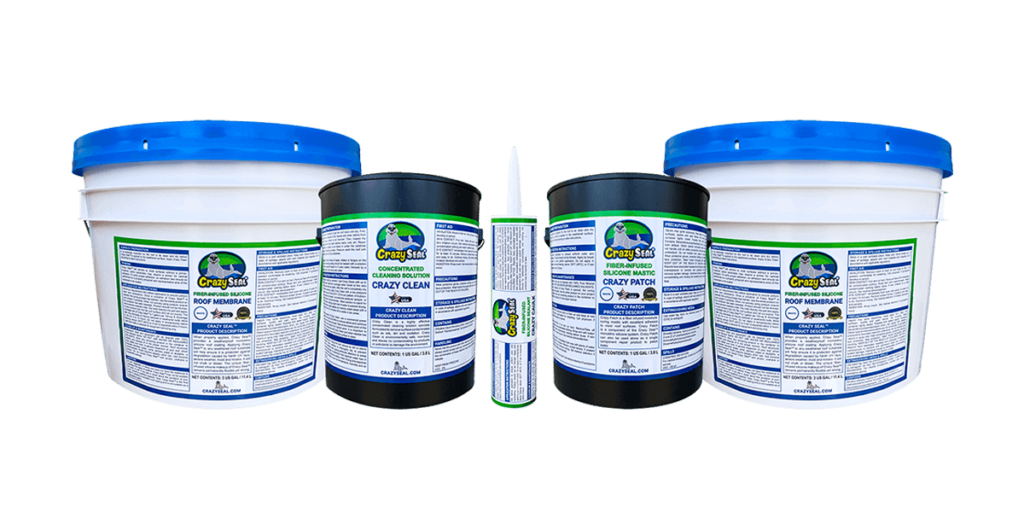 Our most popular kit with double layer protection.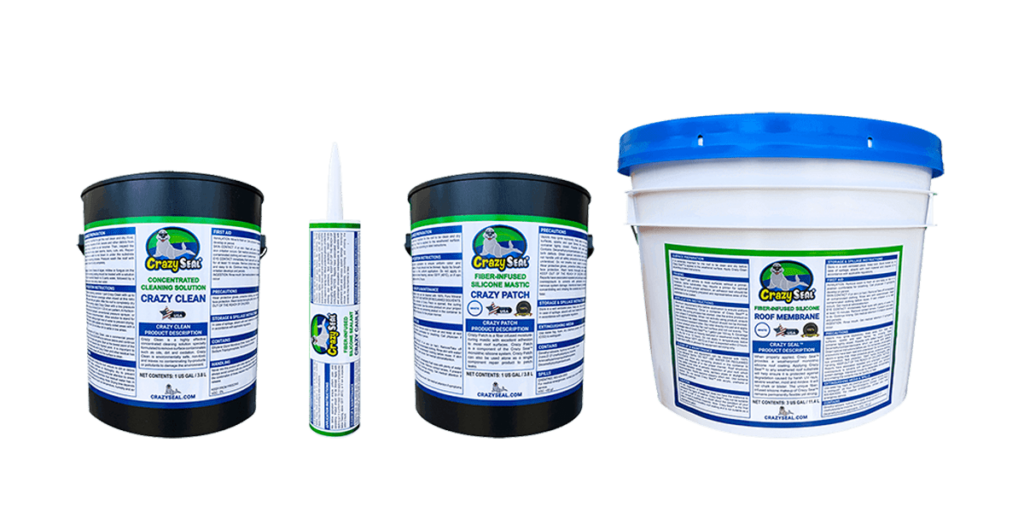 A budget-friendly option with single layer coverage.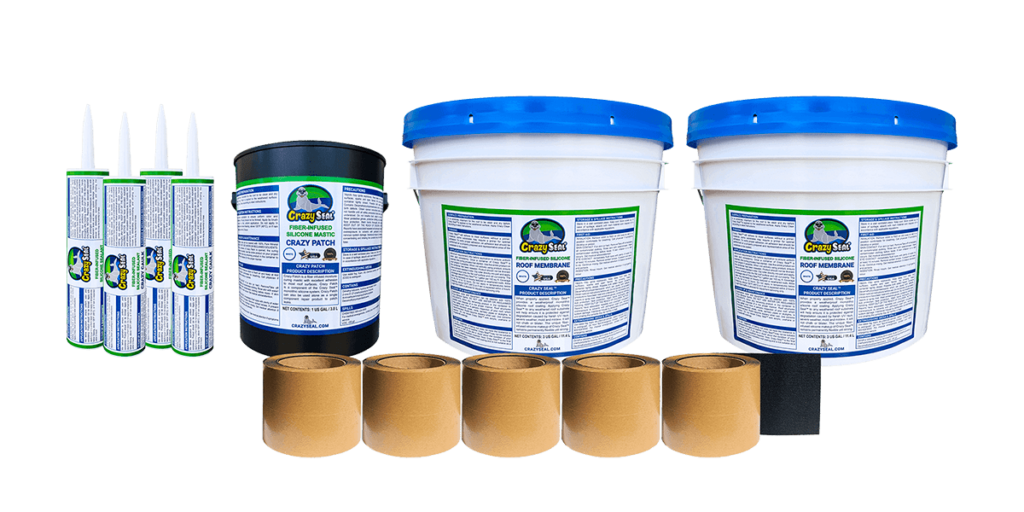 A special kit for sealing directly over wood decking.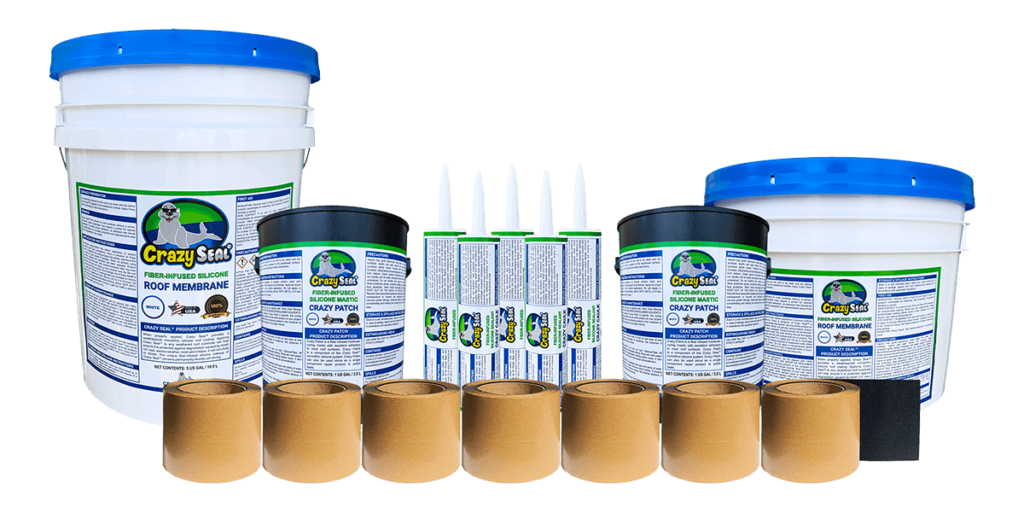 Build your own custom kit from our lineup of roofing products.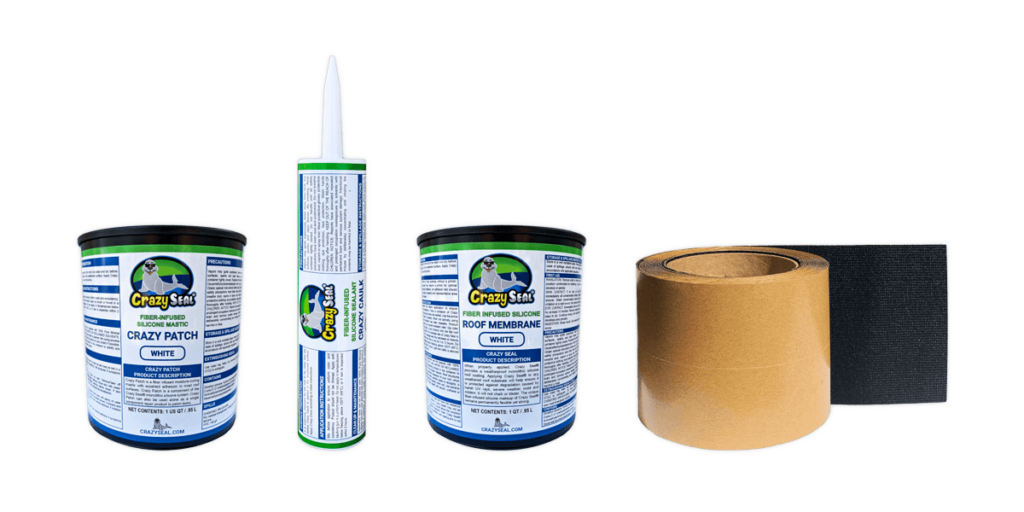 Kit for small repairs or adding a fixture to a Crazy Seal roof.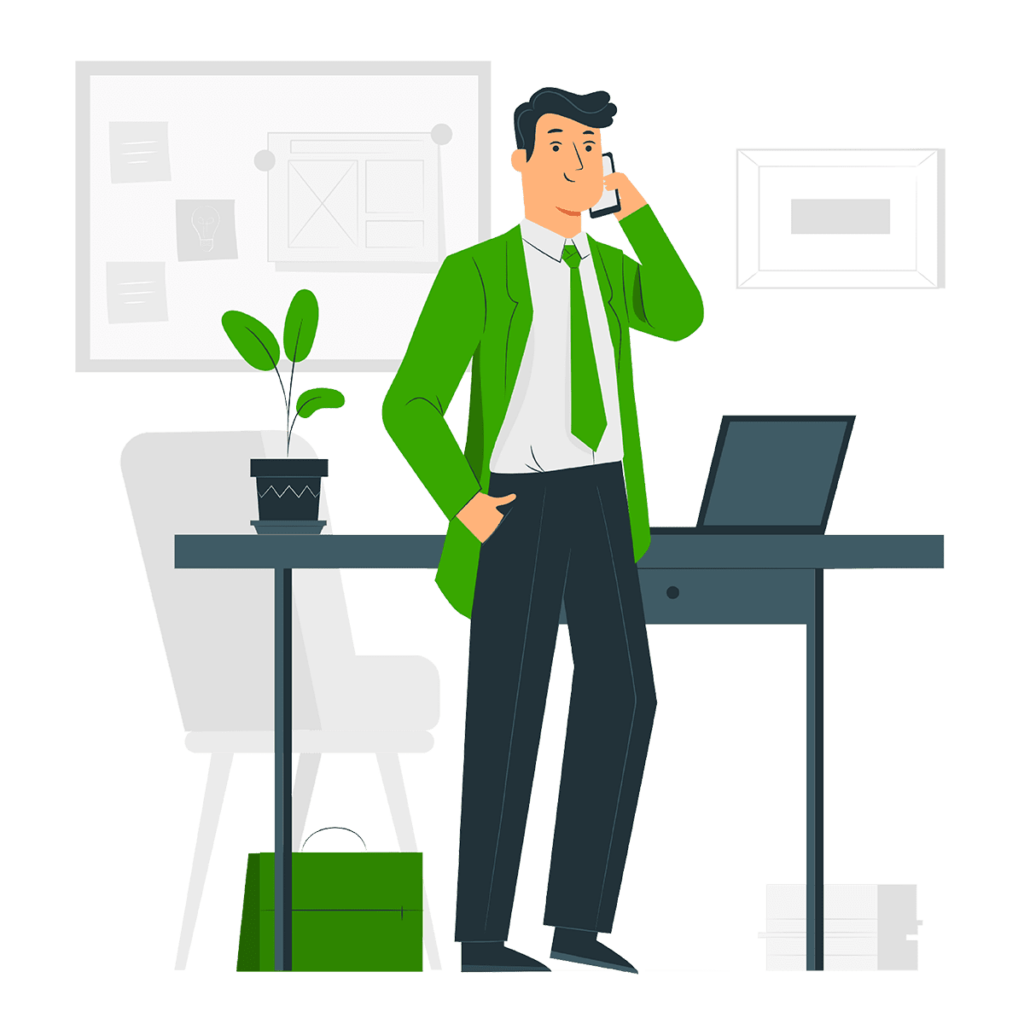 Need help building a kit? Our team of experts would love to help!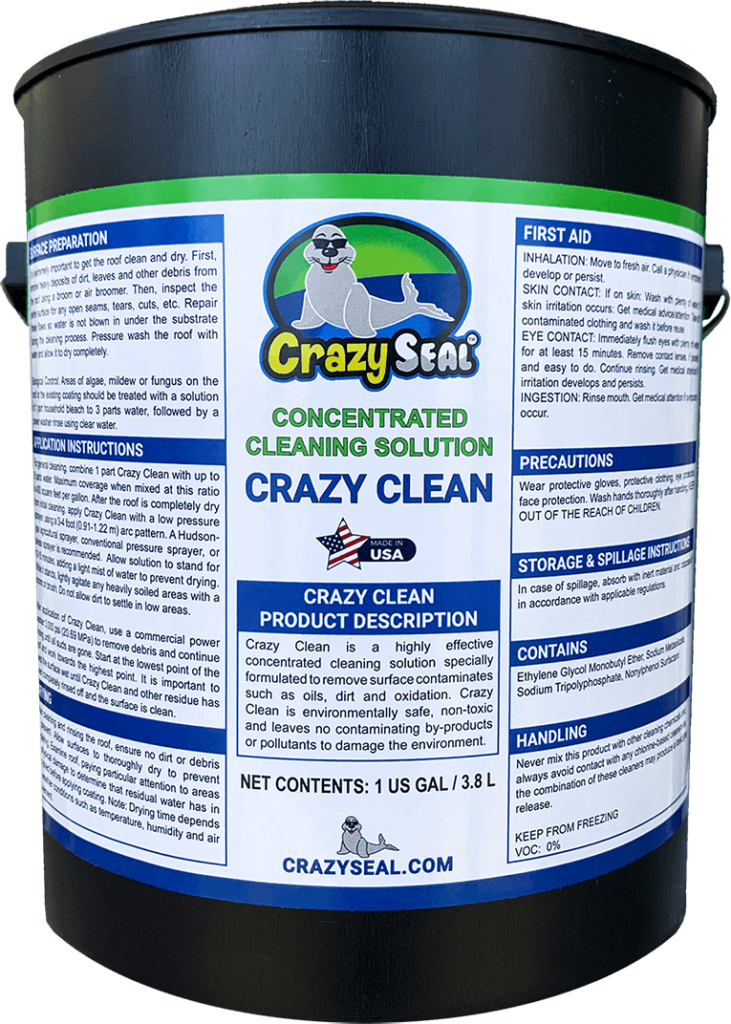 Crazy Clean is a highly effective concentrated cleaning solution specially formulated to remove surface contaminants such as oils, dirt and oxidation. Crazy Clean is environmentally safe, non-toxic and leaves no contaminating by-products or pollutants to damage the environment.

Crazy Caulk is a fiber-infused silicone, moisture-curing sealant with excellent adhesion to most surfaces. Crazy Caulk is generally used to seal seams, such as the seams along the sides of an RV or seams created where components such as gutter systems attach to the roof.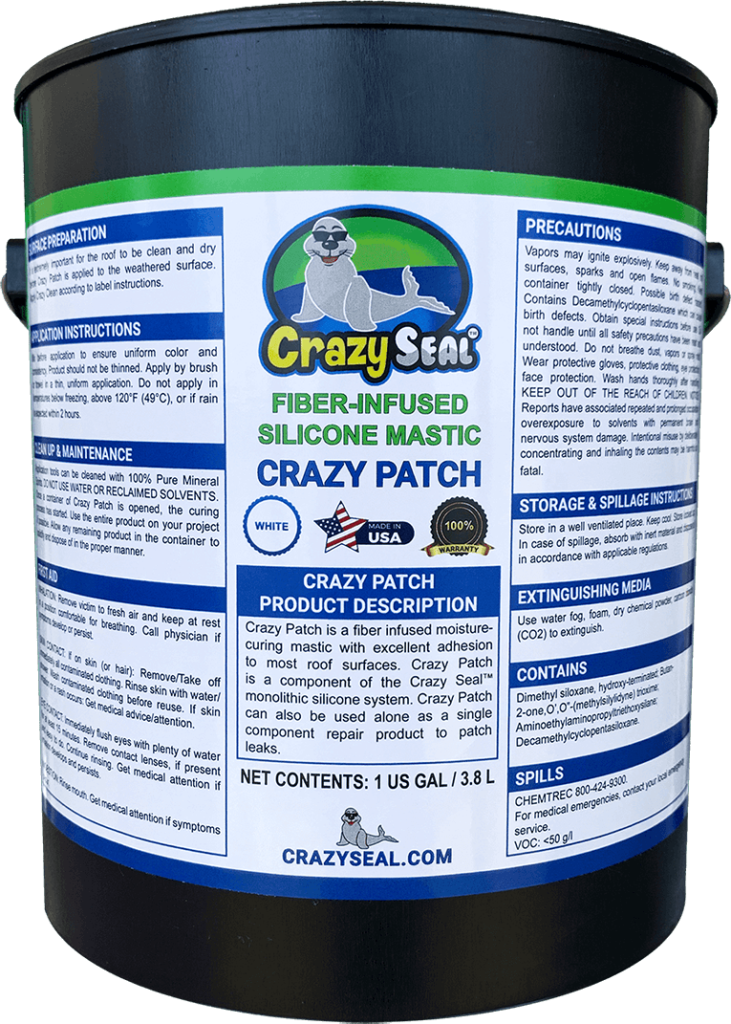 Crazy Patch is a fiber-infused silicone, moisture-curing mastic with excellent adhesion to most surfaces. Crazy Patch is generally used to seal all existing penetrations. Simply stated, wherever sealant was previously applied to cover penetrations, Crazy Patch will be used to ensure that penetrations are sealed. Crazy Patch can also be used alone as a single component repair product to patch leaks.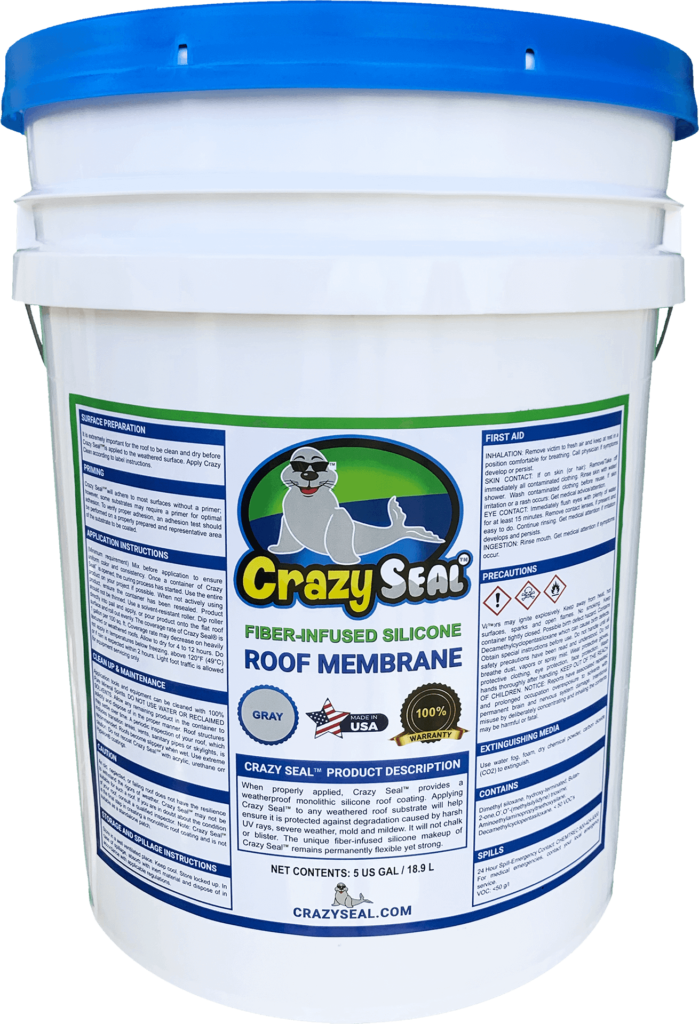 Crazy Seal is a weatherproof, fiber-infused silicone, fluid-applied membrane. Applying Crazy Seal to any weathered roof substrate will help ensure it is protected against degradation caused by harsh UV rays, severe weather, mold and mildew. It will not chalk or blister. The unique fiber-infused silicone makeup of Crazy Seal remains permanently flexible yet strong.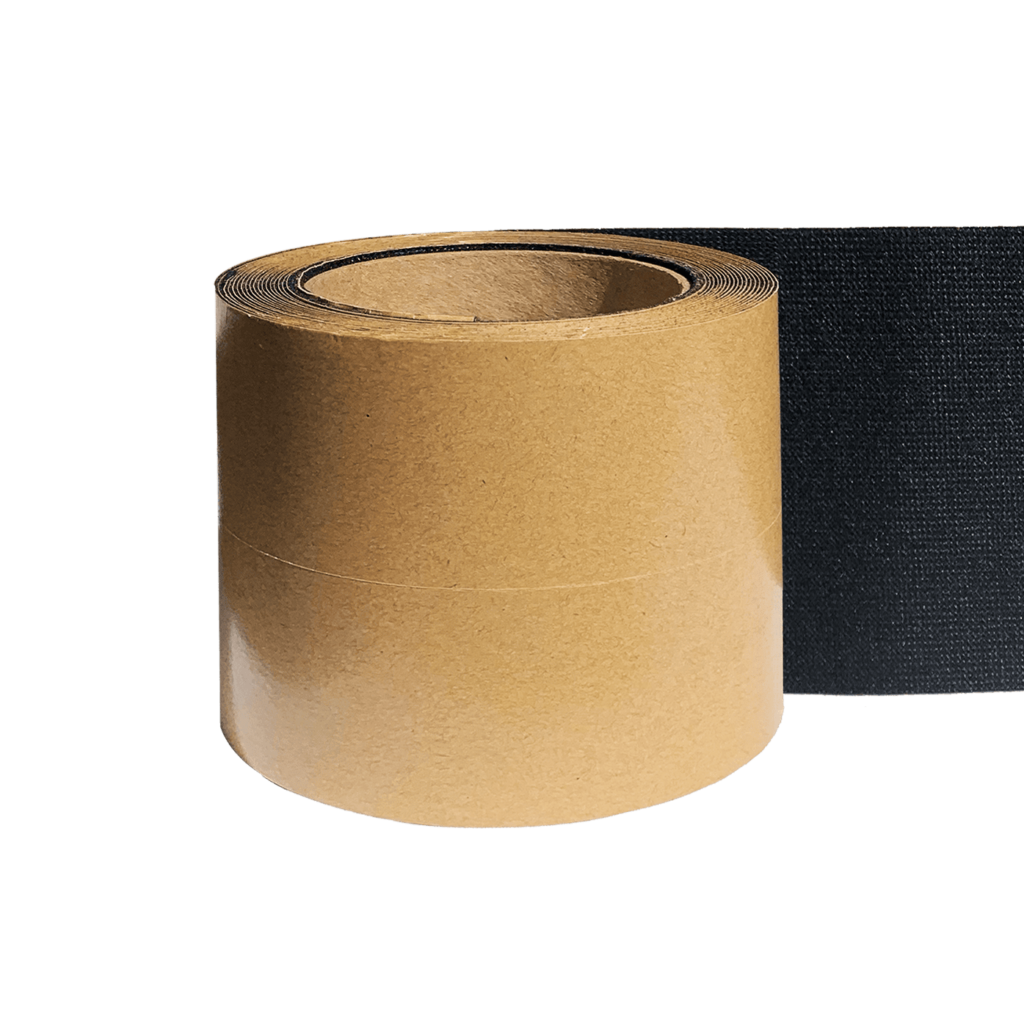 Crazy Tape is a special tape created for scenarios where repairs are required. Crazy Tape has a strong adhesive on one side and a fabric material on the other. This gives you the ability to add additional structural integrity to the seam with the adhesive, while the fabric on top is designed to allow the Crazy Seal System to adhere to it. This combination allows you many different possibilities for repair on your roof.
SEE ALL PRODUCTS ON ONE PAGE