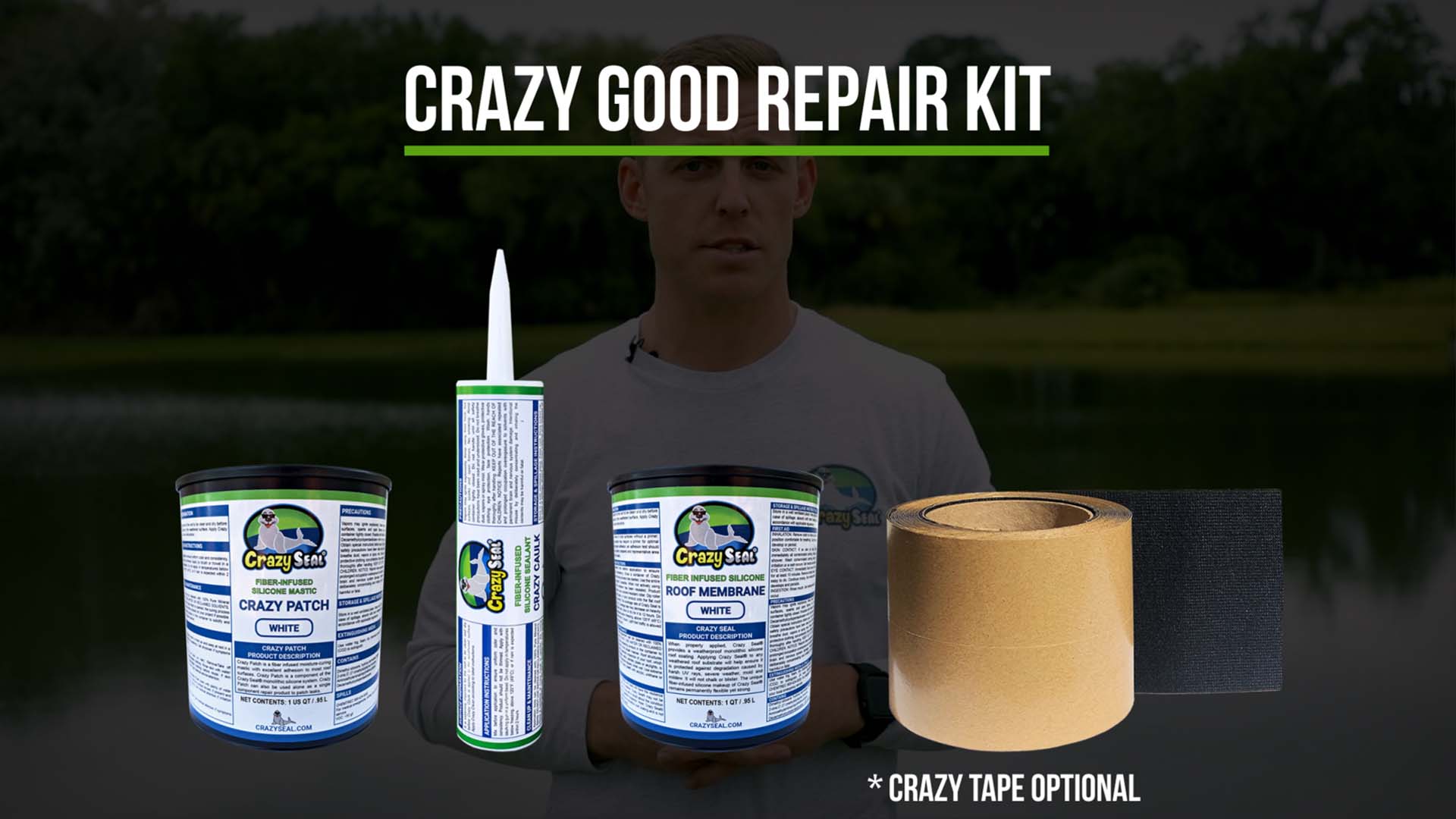 ↑ Click to Watch Product Video (0:37) ↑
(Click to see images & kit contents)
Repair Kit (No Crazy Tape)
Repair Kit (With Crazy Tape)
Our "Crazy Good Repair Kit" gives you everything you need to repair a small area of your roof or add a new roof component to an existing Crazy Seal System.
Repair Kits come with enough Crazy Caulk and Crazy Patch to seal your penetrations, as well as enough Crazy Seal to apply a small layer of the Crazy Seal Roof Membrane. These kits include quart sized pails of Crazy Patch and Crazy Seal and are best for small repair applications under 25 SQ FT.
We understand people are trying to save money where they can! A repair kit can help you do that. However, we recommend our Full Roofing Kits in most instances.  A full roof membrane layer will be best in the long term to ensure your roof is fully protected over time.
If you already have a full Crazy Seal kit installed, this is a perfect add-on to blend a new roof component into your existing system!