DIY RV ROOFS WITH CRAZY SEAL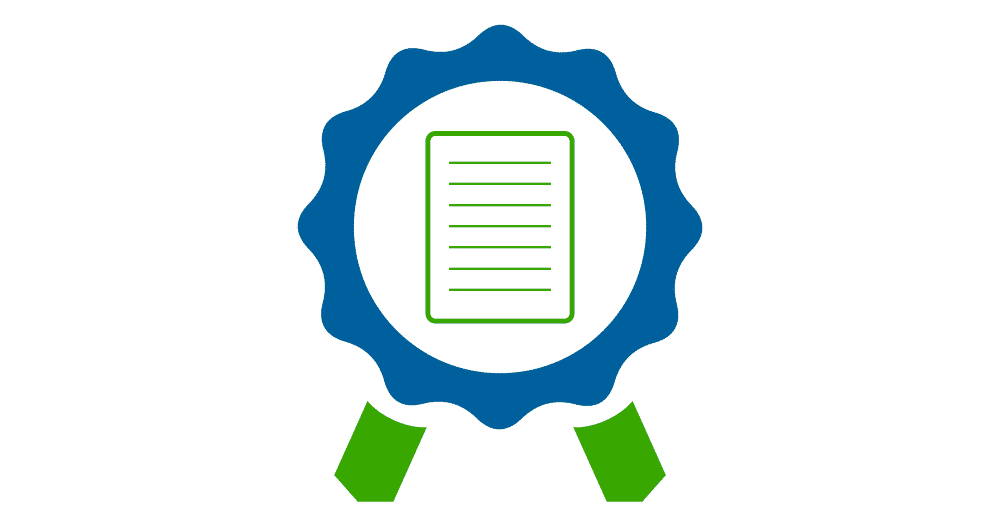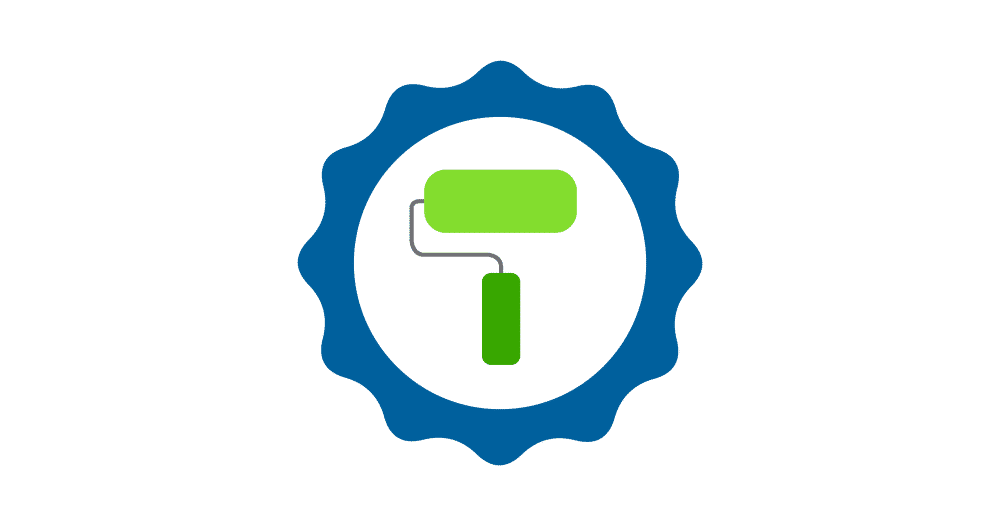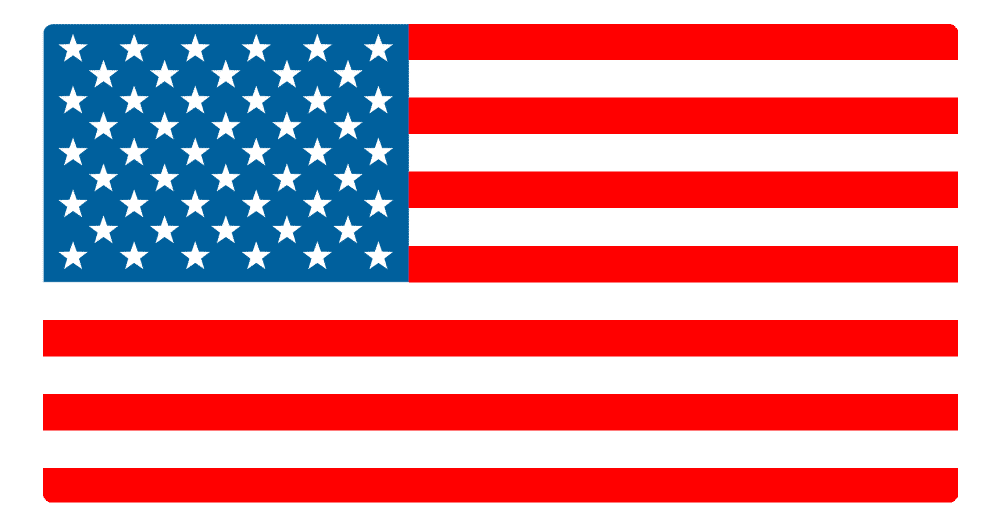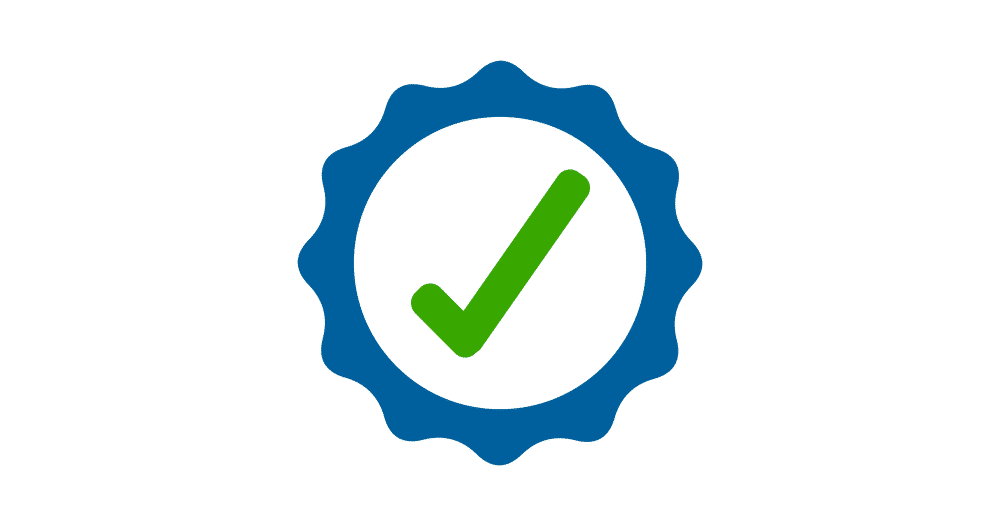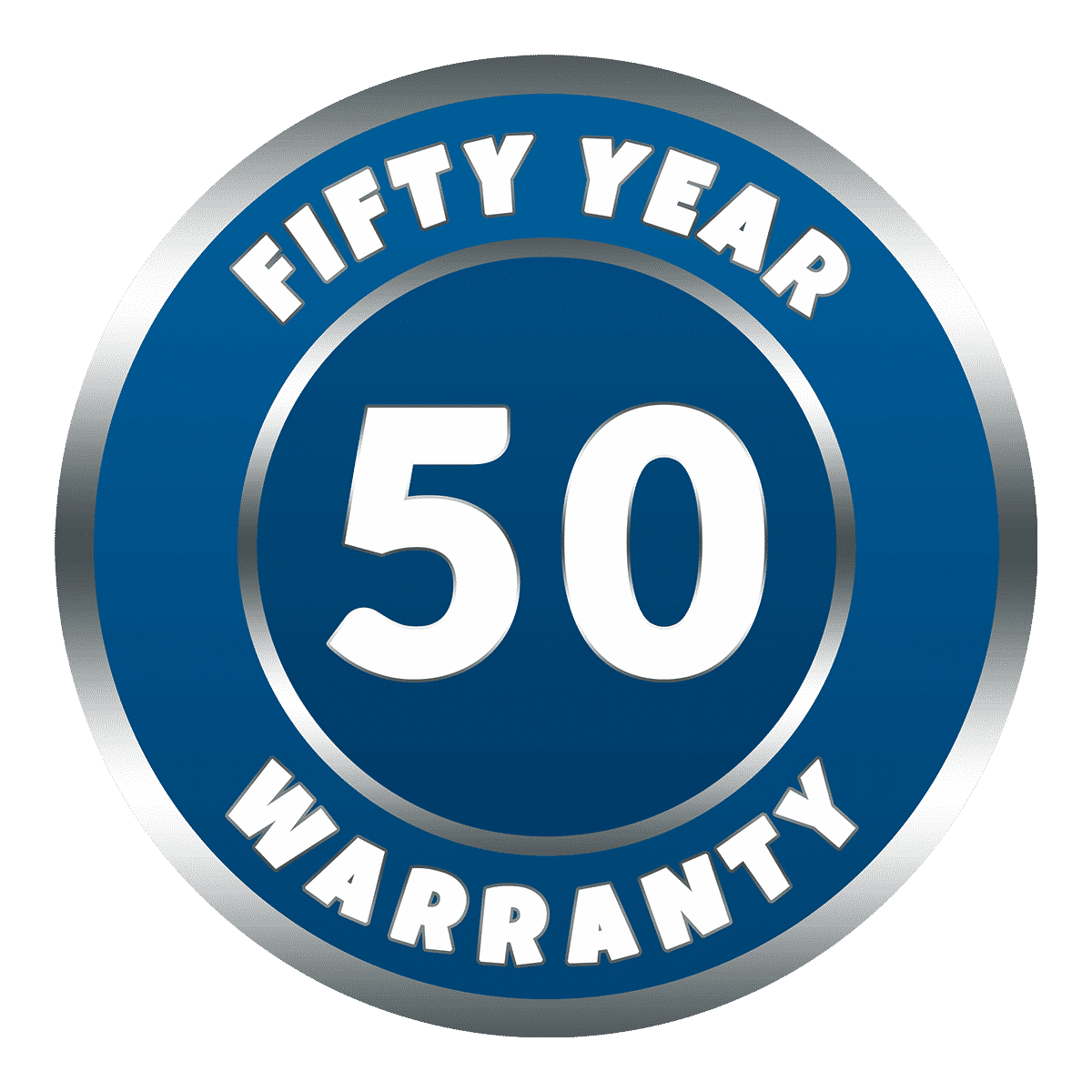 Crazy seal is a revolutionary, DIY, liquid-applied roofing system that is seamless, permanent, and backed by a fifty year product warranty.
Imagine applying a roofing system to your RV that would outlast the RV itself! The founders of Crazy Seal developed our product for the RV'er looking for a permanent, DIY solution to their roofing needs. Better by design, our high grade fiber-infused silicone based system is waterproof, highly reflective, scratch resistant, flexible, and tough.
Nothing takes a beating like an RV roof. Driving an RV down the road is like setting off a mini earthquake. You want a roof on your RV that can handle everything you throw at it and stand the test of time. With the Crazy Seal Roofing System, it is one and done! Properly apply our seamless roofing system and you'll be cruising with the best RV roofing system money can buy.
CLICK THE BUTTON BELOW TO LEARN MORE ABOUT OUR SYSTEM, OR CONTINUE DOWN THIS PAGE TO FIND OUT HOW YOU CAN SEAL YOUR OWN RV ROOF FOR LESS!
DOUBLE LAYER KIT INSTALLATION EXAMPLES
SLIDE THE CENTER BAR BACK AND FORTH TO SEE THE BEFORE AND AFTER TRANSFORMATIONS!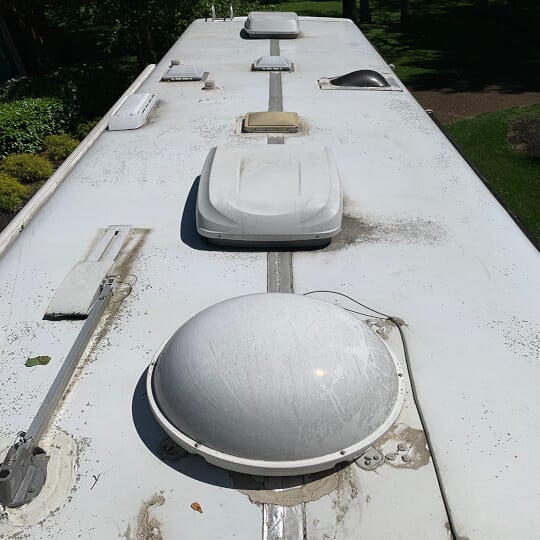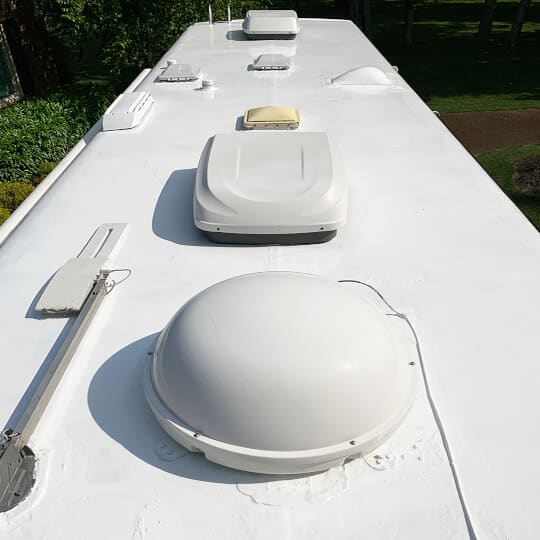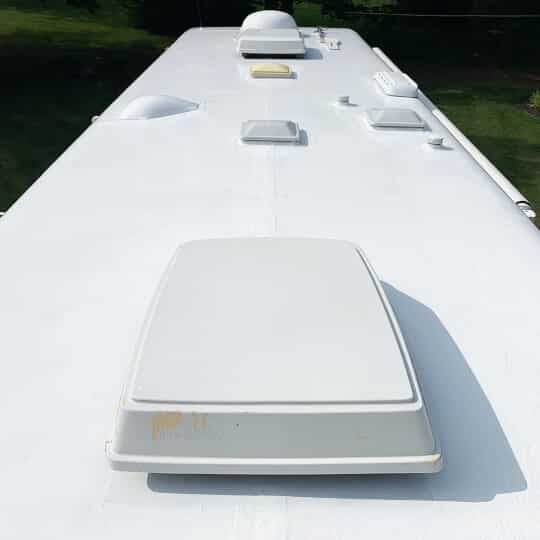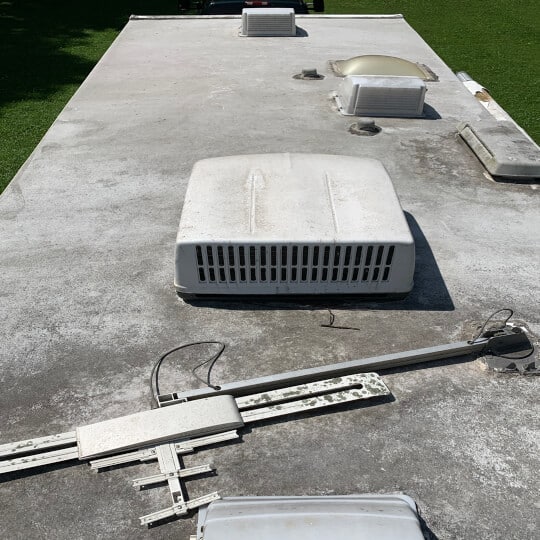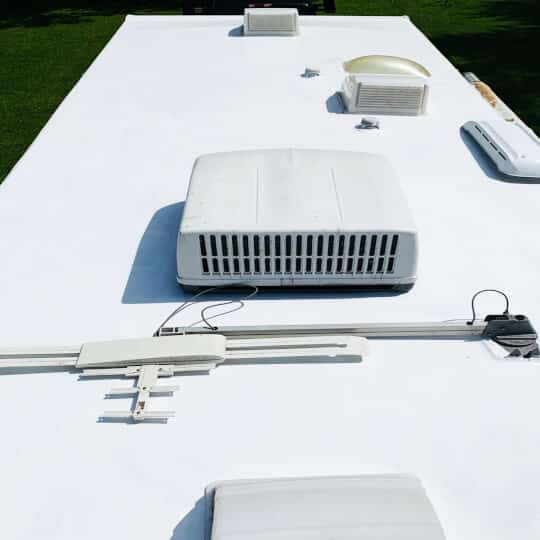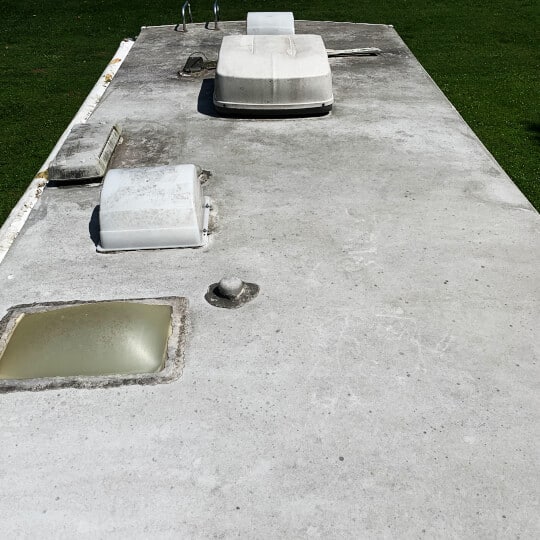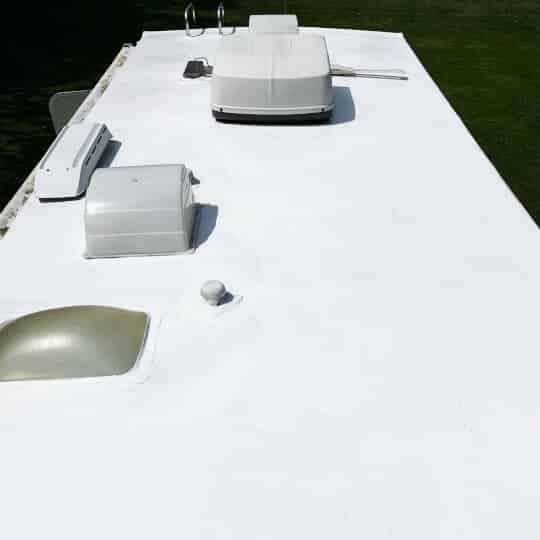 FOR ALL YOUR DIY ROOFING NEEDS
CRAZY SEAL CAN BE APPLIED TO

ALL RV ROOF TYPES

.
CRAZY SEAL CAN BE APPLIED TO

ALL RV ROOF TYPES

.
TPO
EPDM
VINYL
RUBBER
ALUMINUM
FIBERGLASS
DO IT YOURSELF & SAVE BIG
Much of the cost of a typical roofing installation comes with labor. Do it yourself and save big with raw materials factory direct from Crazy Seal!
Hiring a roofing technician can take several weeks or even months. With Crazy Seal, you can have a brand new roof within hours of receiving your kit.
If it's worth doing, it's worth doing right. Rather than putting a bandaid on a problem, do it right and do it once with Crazy Seal.
REDUCE YOUR AVERAGE ROOF TEMPERATURE DRAMATICALLY
Shot before & after applying the crazy seal system at 95 °F outdoor temperature.
PREPARATION & INSTALLATION
Prepare in advance for your order to arrive.
Orders are typically shipped Fed-Ex and arrive within 3-5 business days in the US. Use this time to prepare your roof and learn the installation process with our hands on tutorial videos and PDF's.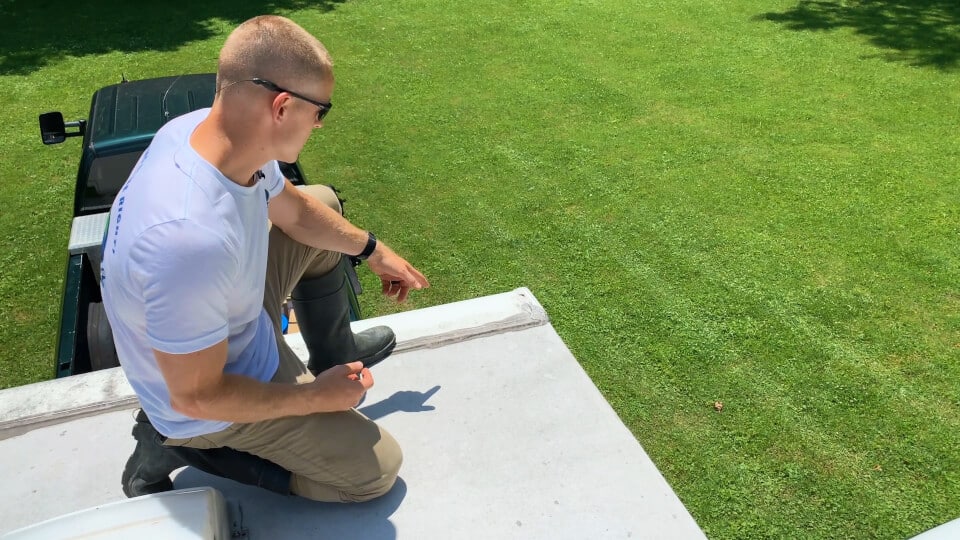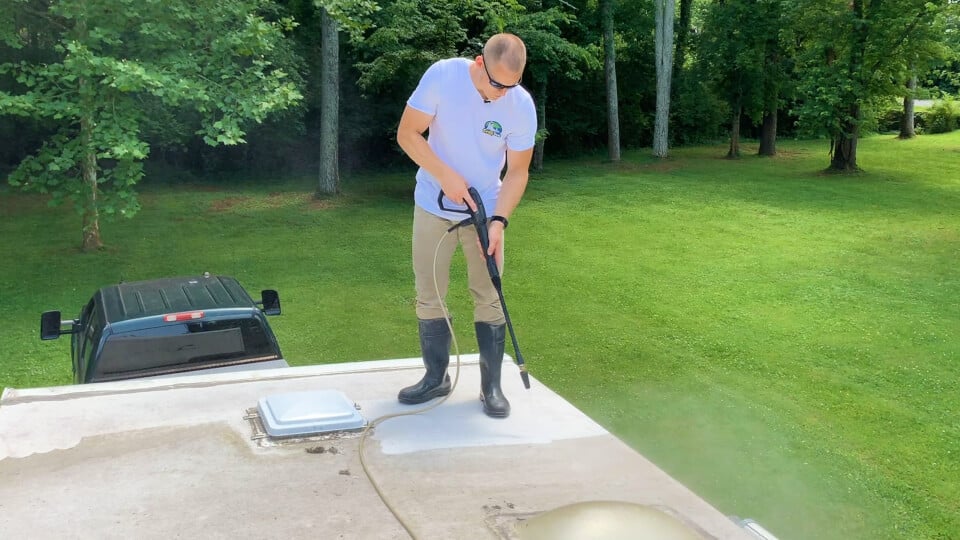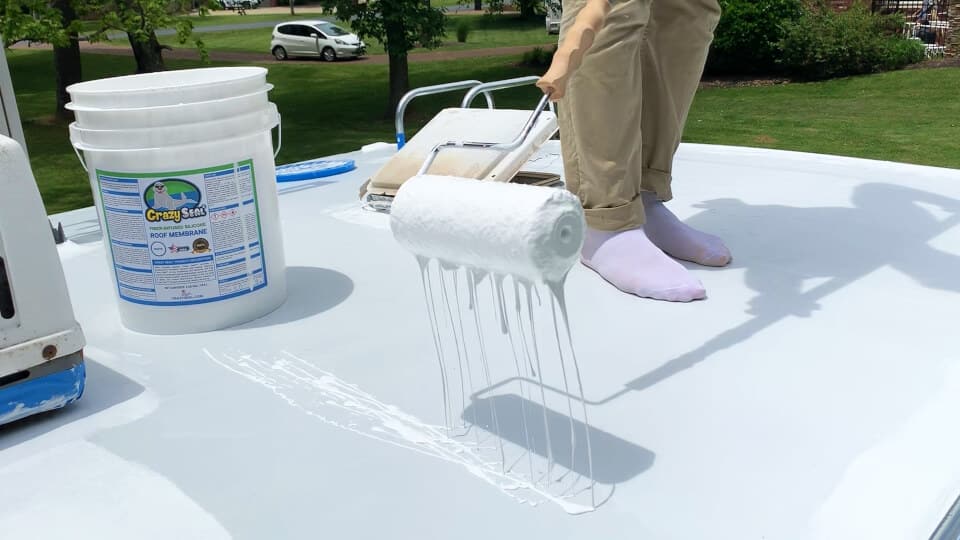 HAVE ANY QUESTIONS? OUR CRAZY SEAL SPECIALISTS CAN HELP!